MATT BRIGHT'S 'TWELVE DAYS OF CHRISTMAS' BEST MIDDLESEX IMAGES

Over the festive period, we've been featuring the most memorable pictures taken by Matt Bright - a familiar face to all around Lord's and at our out-grounds, as Middlesex's club photographer for the past few years.

We asked Matt to select his best overall twelve images from all matches he has covered, his best twelve images from covering Middlesex Women's matches and his best twelve images from covering Middlesex's Disability D40 and Super9's sides.

To check out Matt Bright's photography work, visit his website HERE

Here's his brilliant selection of 36 pictures from his time covering Middlesex behind the lens...
BEST TWELVE OVERALL IMAGES
1. Phillip Hughes on his Middlesex debut
On his county debut, opening batsman Phillip Hughes leaps to avoid colliding with Gareth Rees Every county has an overseas player taken to heart and anointed legendary status. Phil is ours. Forever Middlesex.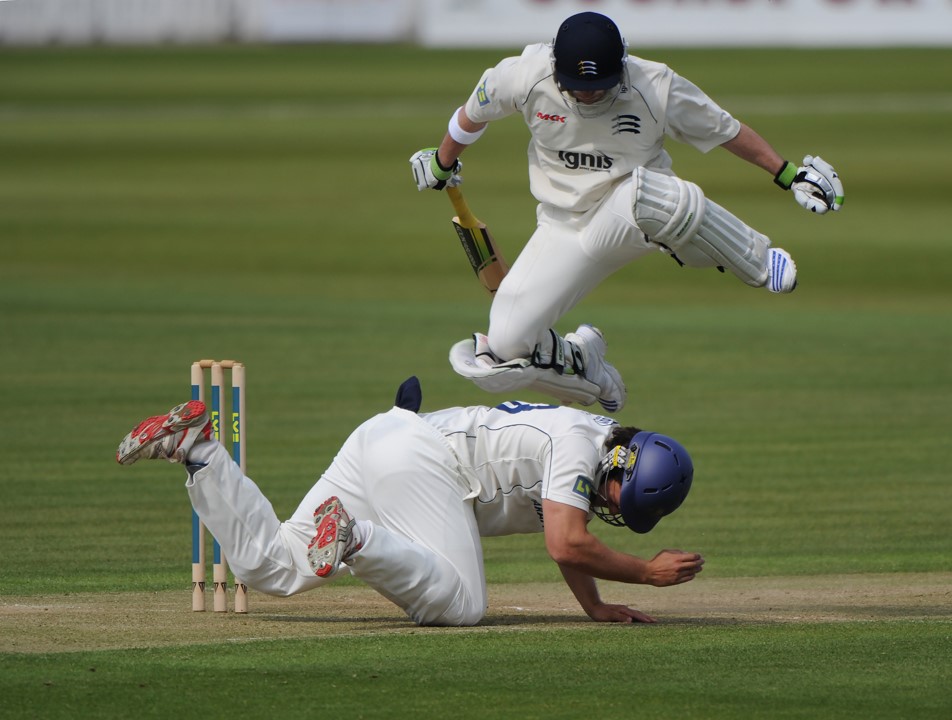 2. Andrew Strauss - cutting with class
Andrew Strauss cuts from the bowling of James Dalrymple No one plays the cut better than Andrew Strauss. Everything is in vertical line here; back foot, head, bat. Shoulders open. Perfectly balanced, classy and effortless.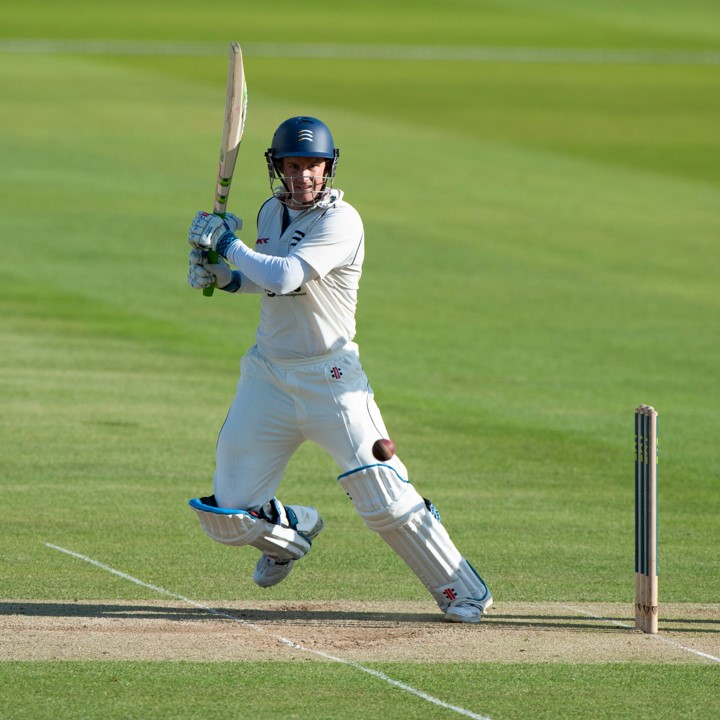 3. Steven Finn at his most hostile
Wayne Madsen evades a short ball from the bowling of Steven Finn Relentless, knee tremblingly hostile spell of bowling. Quite why Wayne Madsen was singled out for this honour? Ask Finny.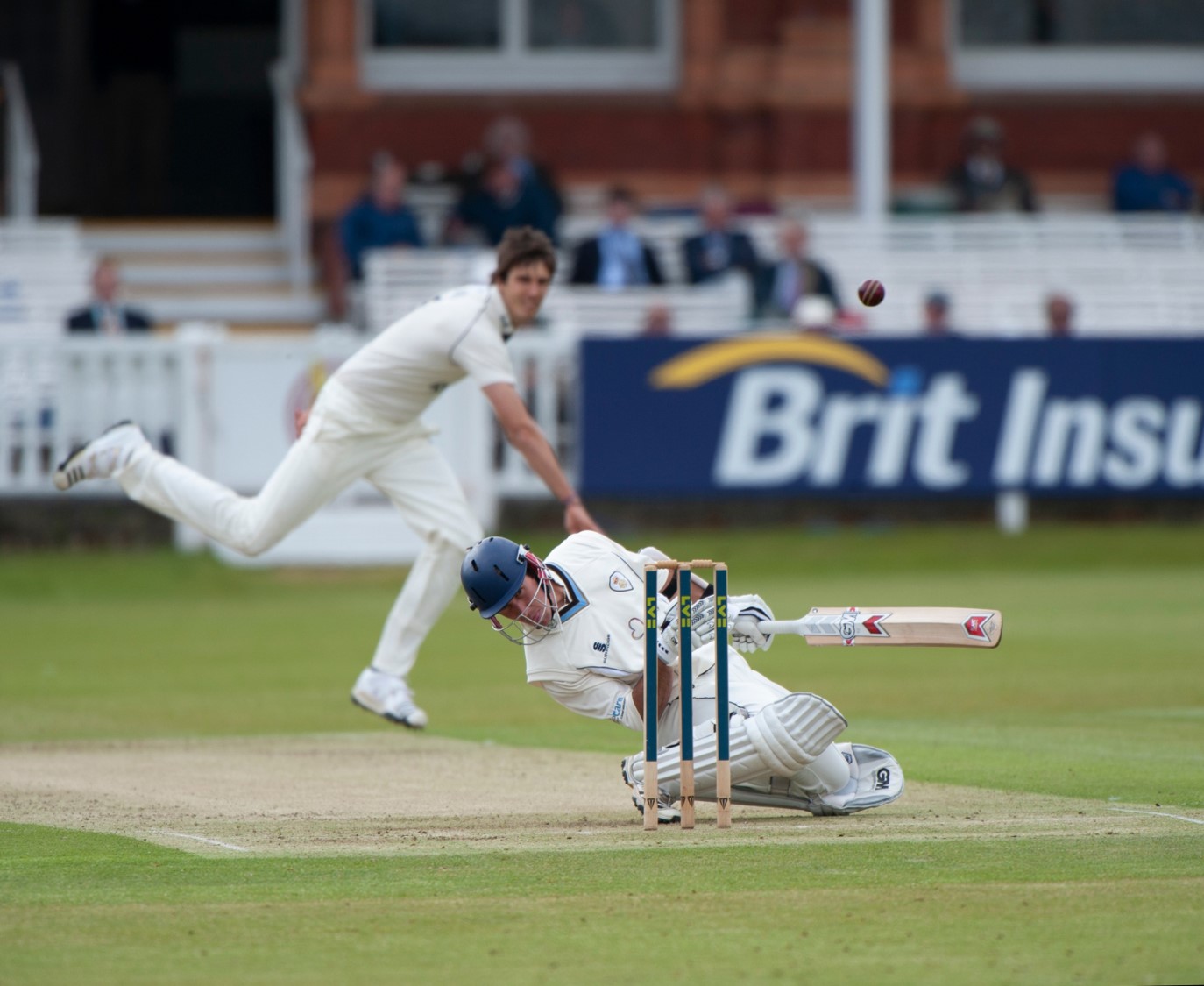 4. Sam Robson catches Prior at silly mid-off
Sam Robson takes the catch to dismiss Matt Prior. The decision caused on field controversy, Prior believing the ball had grounded. Alex Wharf, umpiring at square leg confirmed Martin Saggers' decision & Prior was dismissed.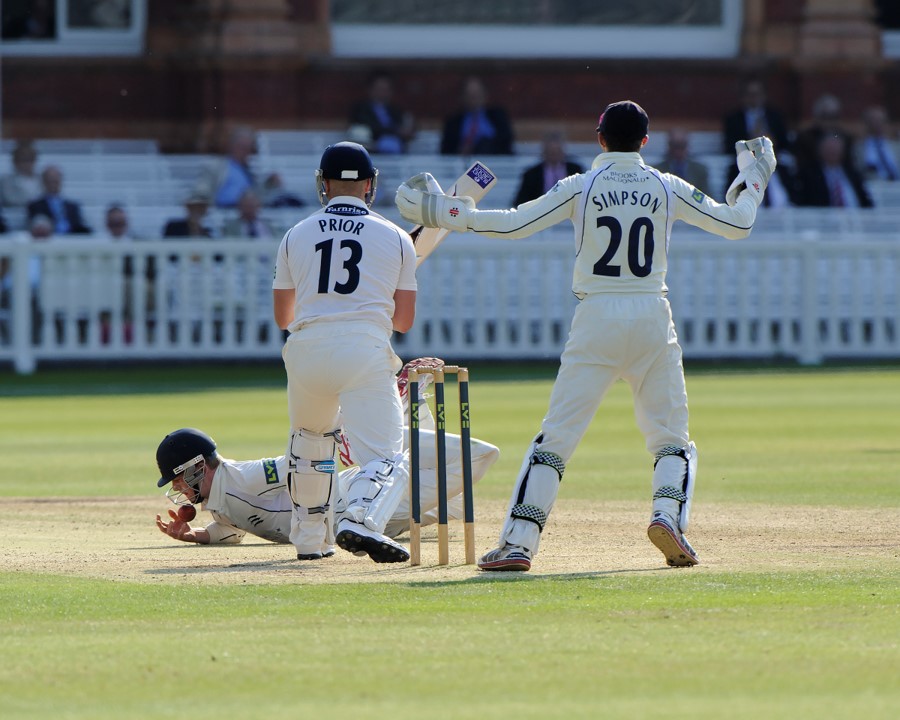 5. Chris Rogers leading the way as skipper
Believe in the possible. Never pray for rain or a draw. Chasing 472, Chris Rogers delivers the embodiment of a Captain's innings, guiding his team to victory & receiving a standing ovation as he returns to the pavilion 241*.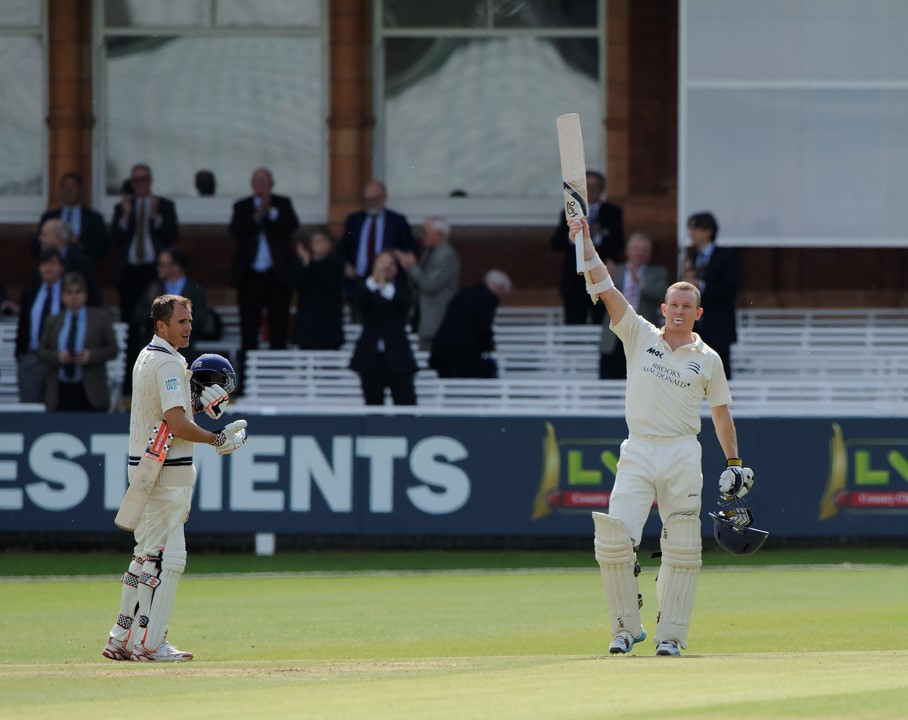 6. Middlesex Women coming through the Long Room
Natasha Miles leads her Middlesex team through the Long Room past a portrait of WG Grace. Middlesex Women marked their first match on the main ground with a six-wicket victory over MCC.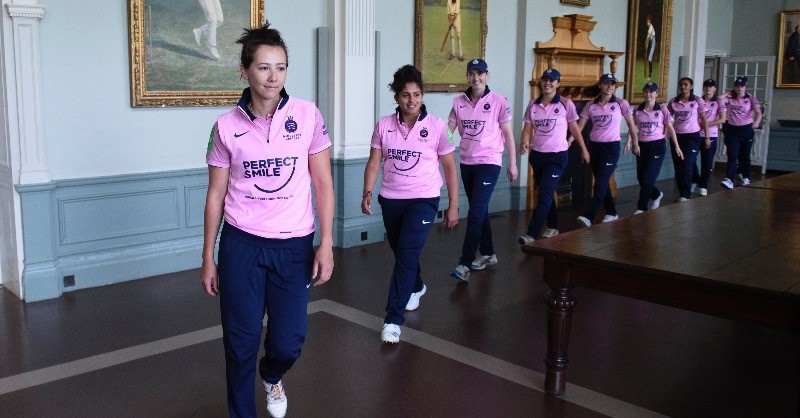 7. Finny's athletic return catch
Steven Finn takes the catch to dismiss Sam Northeast, c&b It is tempting to wax poetic about how the ball hung in the air. The reality is, this happened at 2000th of a second. The ball was a bullet & Finny just grabbed it.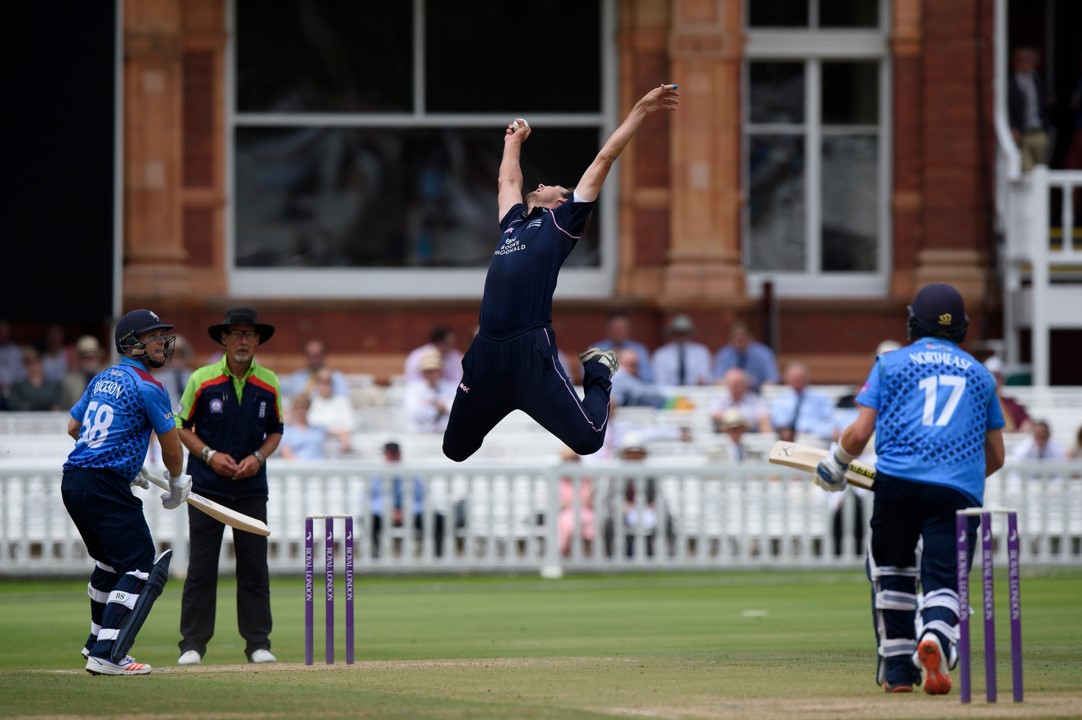 8. Ollie Rayner appeals his heart out
Ollie Rayner takes the wicket of Keaton Jennings That magic moment. A massive appeal... the camera is going full speed while offering up a silent prayer; give it GIVE IT! Decision not given, misery. Decision given, joy!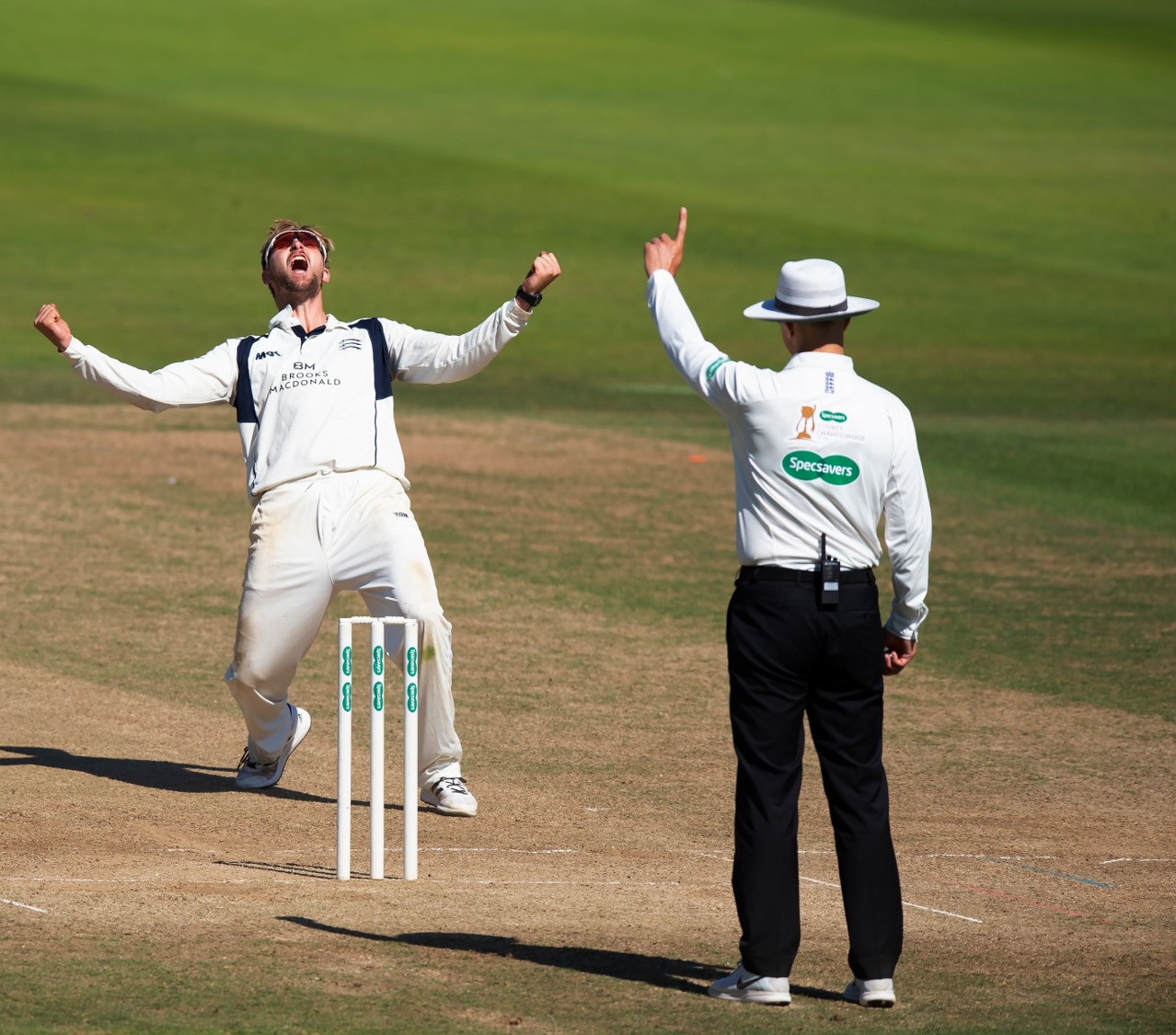 9. Toby Roland-Jones celebrates that hat-trick delivery
Toby Roland-Jones takes the wicket of Ryan Sidebottom, claiming a hattrick & 10 wickets in the match What else? Middlesex win the County Championship. Crucial factor, Gubbins scored 218 across both innings of the match.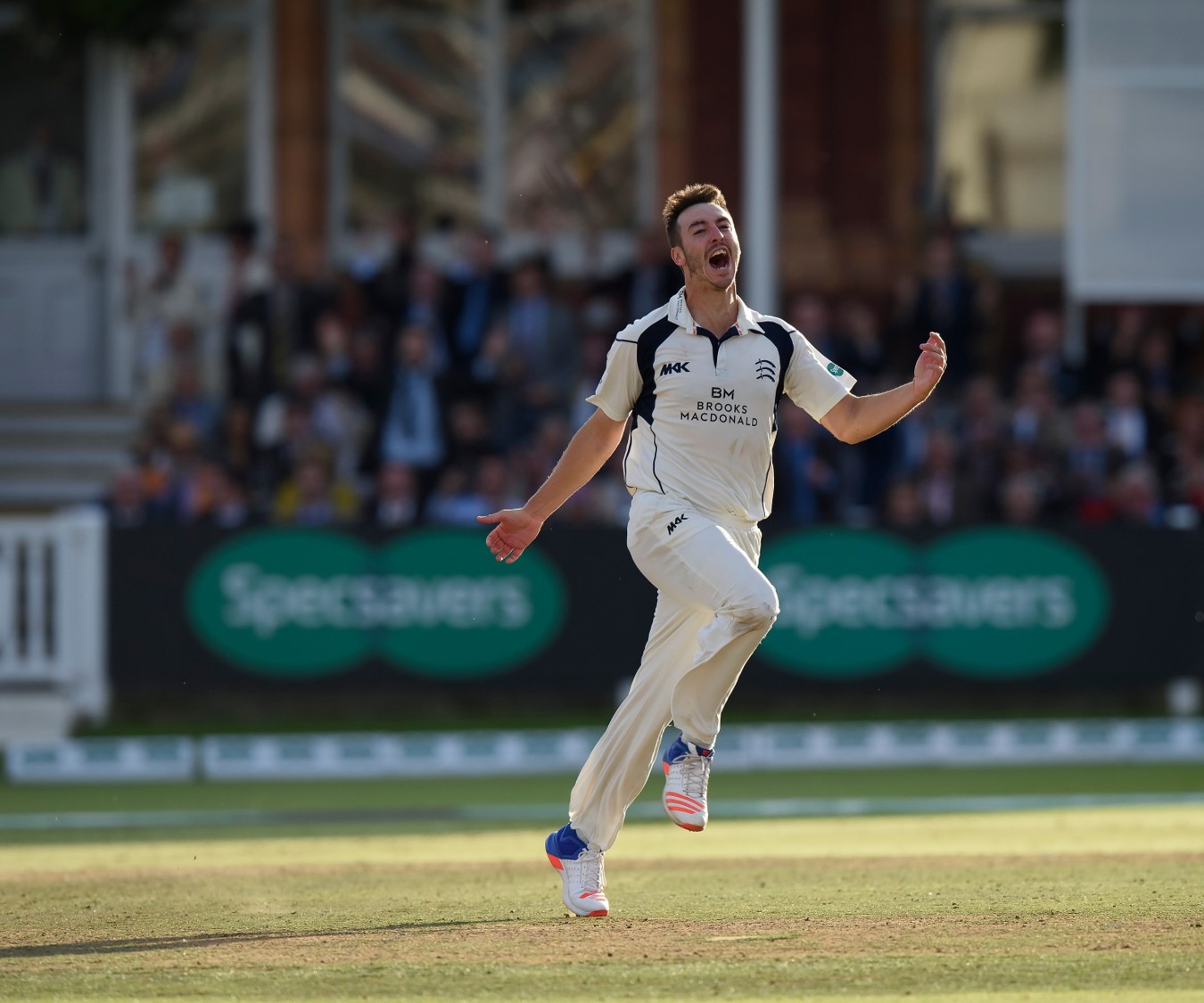 10. Amara Carr leaves little doubt as to whether the bails are off
Amara Carr breaks the stumps to run out Molly Davis I read a post that posed "Why do 'keepers destroy the stumps for a run out?" Well, because, there is no better feeling &, sport is entertainment.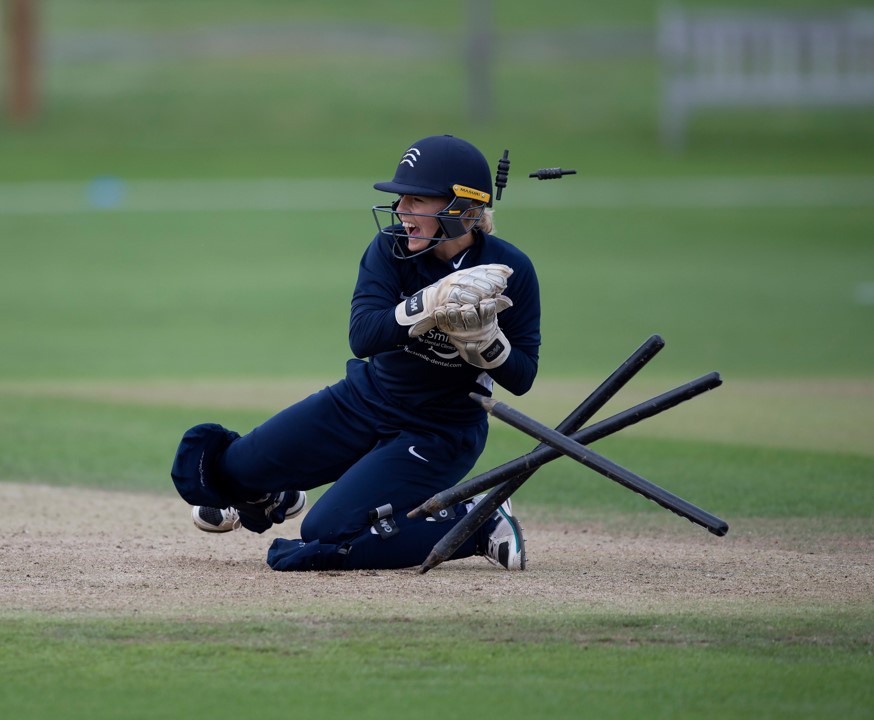 11. Tim Murtagh celebrates for Ireland (ok, not Middlesex, but a worthy inclusion)
Tim Murtagh takes the wicket of Jonny Bairstow Not a Middlesex match, but with over 800 F-C wickets, Tim deserved Test cricket. He didn't disappoint at his home ground, tearing through England with first innings figures of 5/13.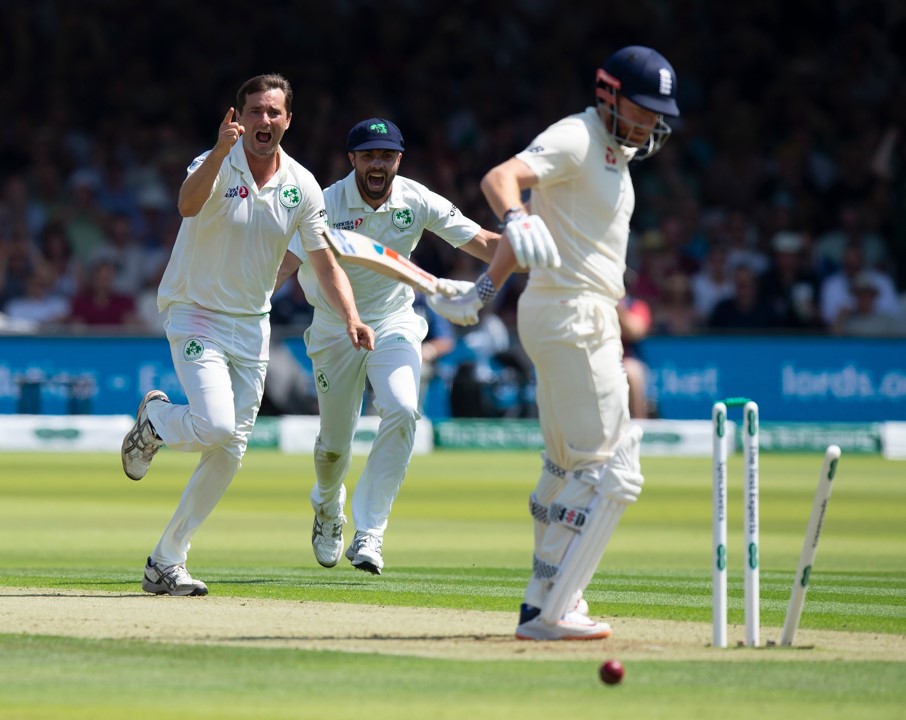 12. AB de Villiers shines on overseas debut for Middlesex
No doubt, expectations are high for a big name overseas signing in the Blast. Enter AB De Villiers. On debut v Essex he pummelled the opposition with an innings of 88*, 56 of which were boundaries.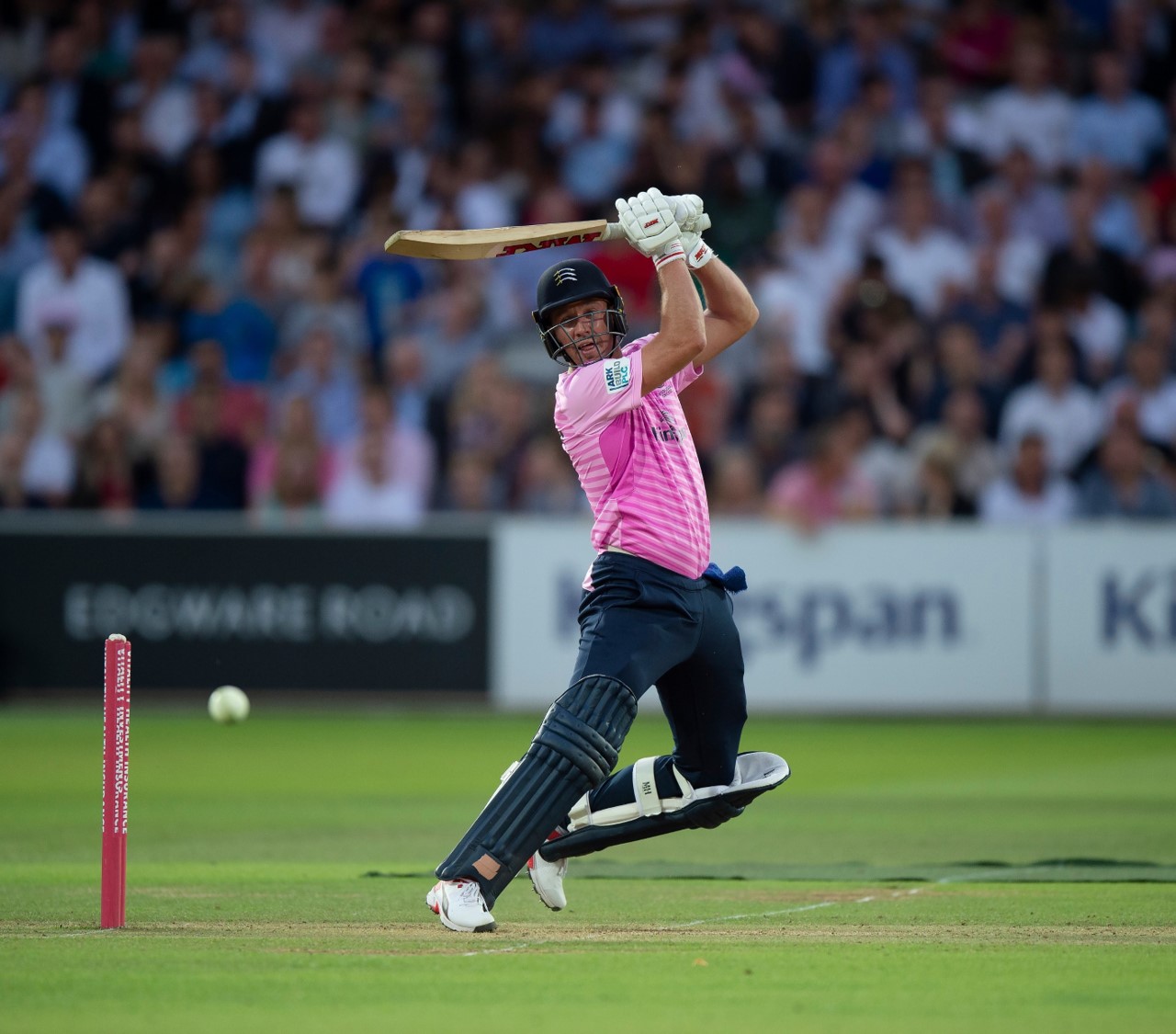 ---
BEST TWELVE MIDDLESEX WOMEN'S IMAGES

1. Mill Hill School - The Home of Middlesex Women
Cricket mates are the best mates. If you have a daughter, buy her a bat, ball, gloves for Christmas. Bring her along to watch a match, we play at Mill Hill School on Sundays. It's free. You won't regret it and neither will she.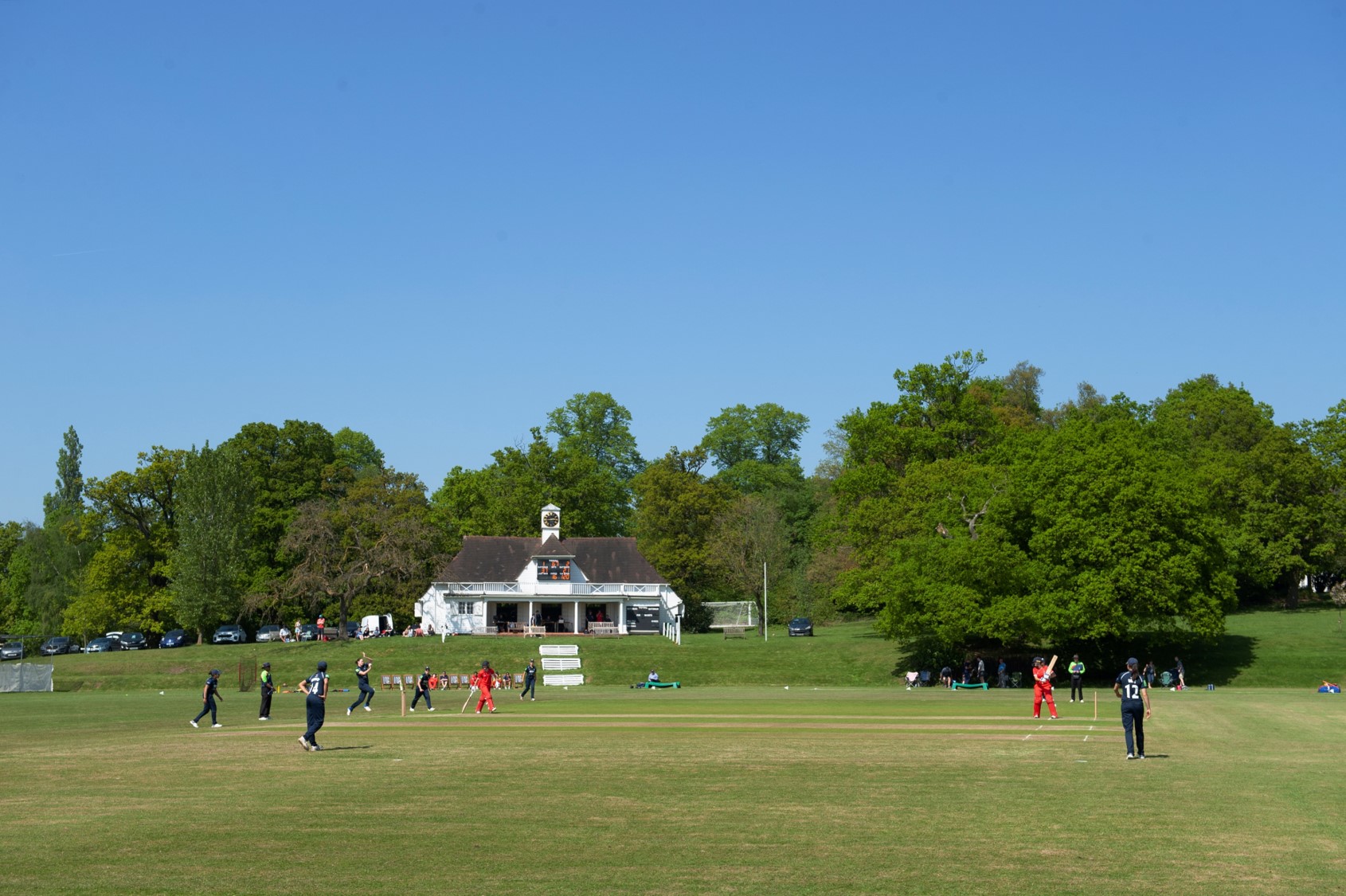 2. The legend that is Beth Morgan
Angus Fraser has said, losing players to England is a matter of pride, I couldn't agree more. Beth Morgan, Middlesex and England legend.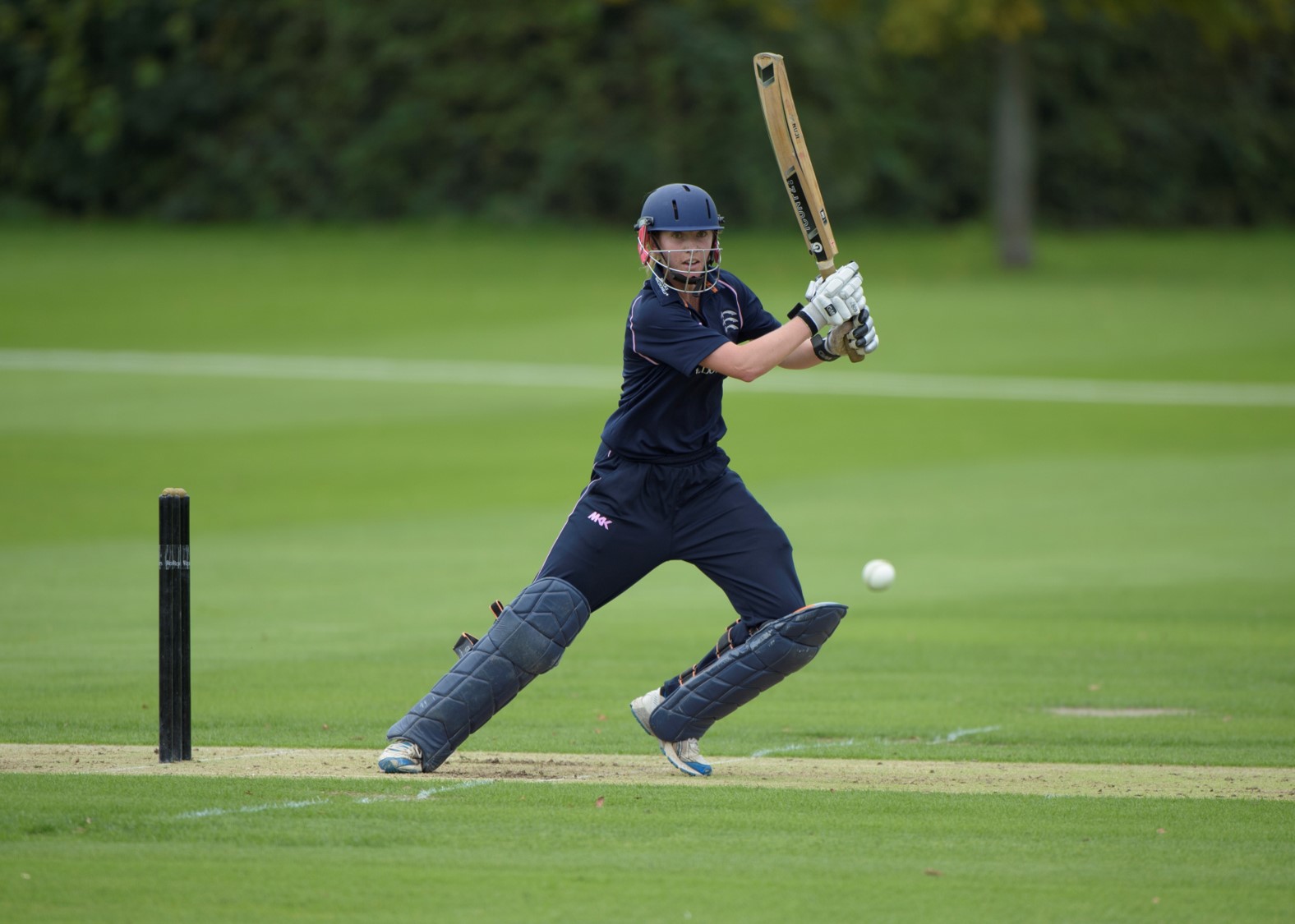 3. Danni Warren - an inspiration
Impossible not to include Danni Warren in this retrospective. A Middlesex icon, she has developed the women's game beyond measure and is now Regional Director of Women's Cricket, London and East region Check out Sunrisers if you haven't already.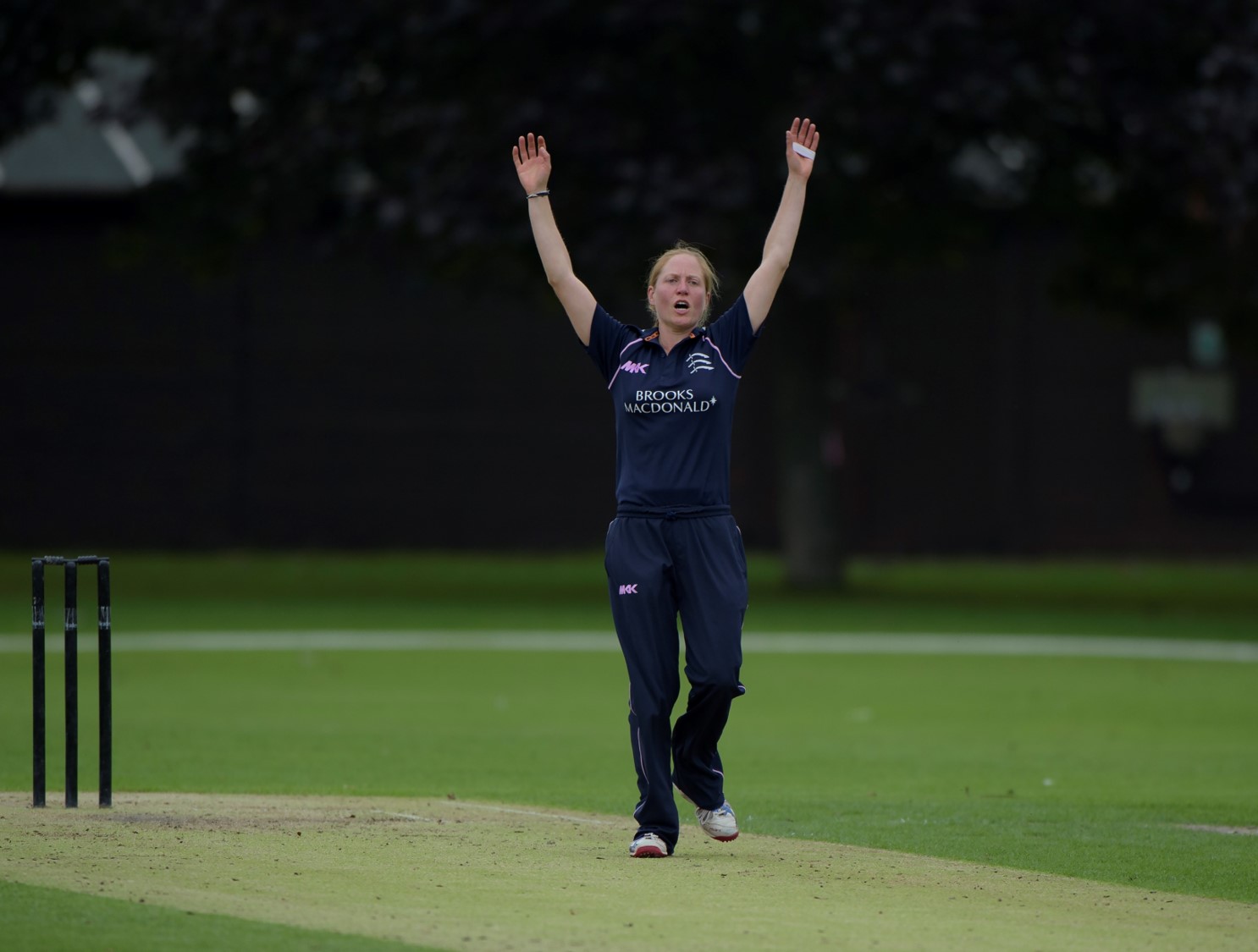 4. Amara Carr destroys the stumps - not for the first time!
Women's County T20. Kent v Middlesex. Amara Carr stumps Natasha Farrant. Honestly, why bother flicking off a single bail when you can do this instead? After all, the umpire will rebuild the wicket for you.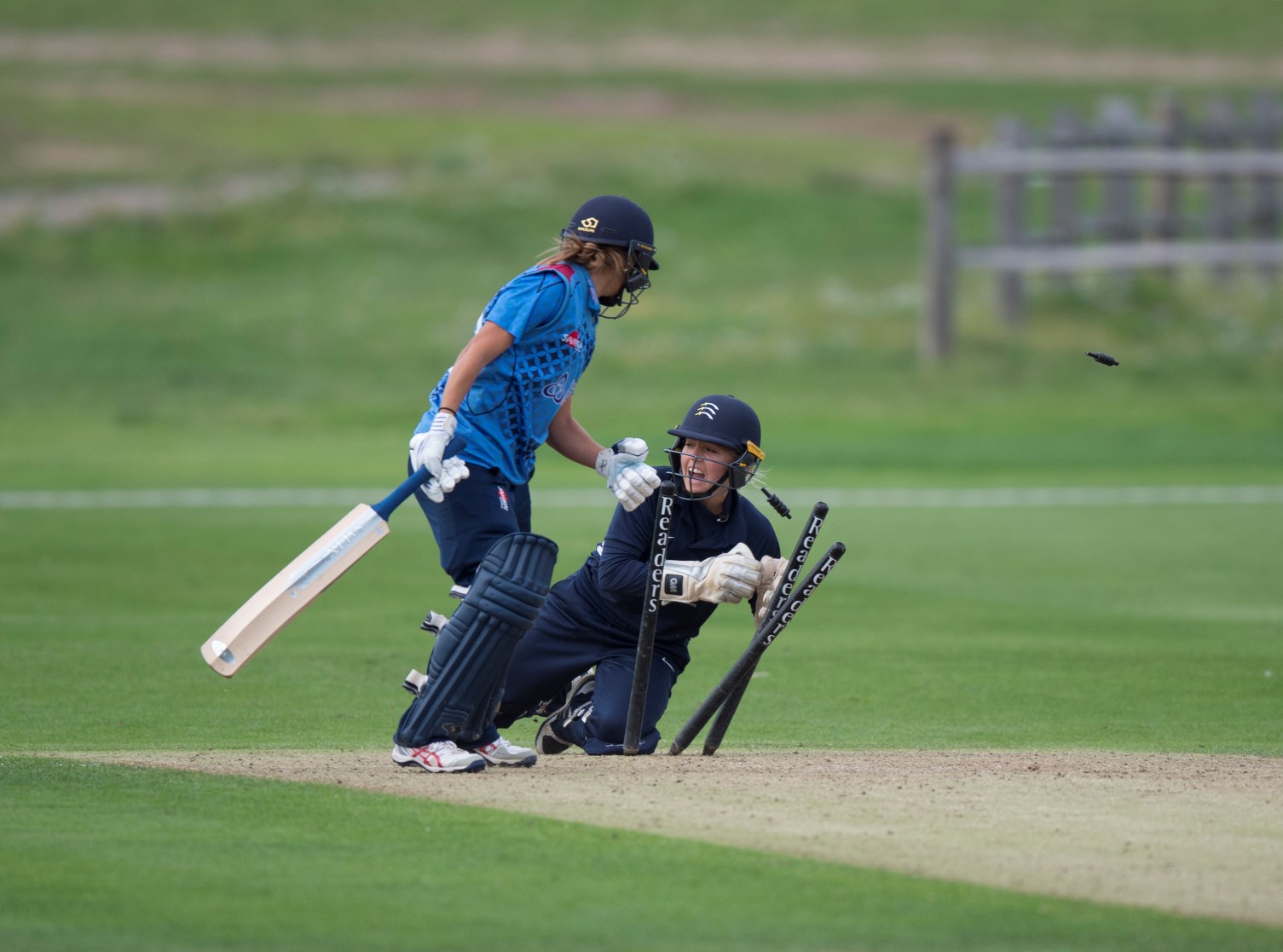 5. Middlesex Women's debut at Lord's - in the Long Room
MCC and Middlesex CCC Women's day at Lord's. Much was made of this at the time, in truth it was long overdue. Friendlies are ok, but really, one or more Women's county matches should be played here annually.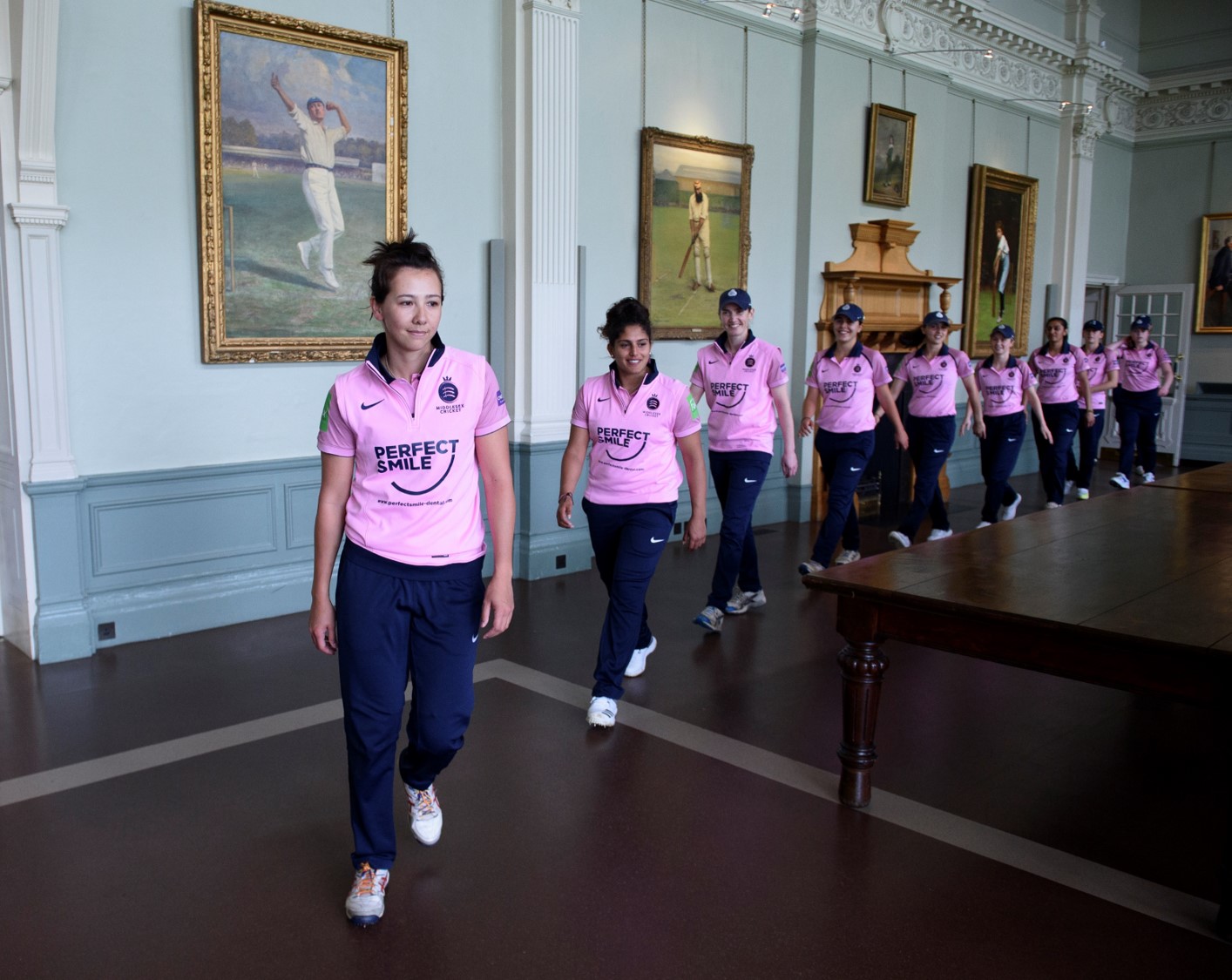 6. Emma Albery snaffles a sharp caught and bowled
Friendly Match. Surrey v Middlesex. Emma Albery takes the return catch to dismiss Hannah Jones, caught and bowled. Lightning quick, Emma had time to start the appeal mid-way through the grab.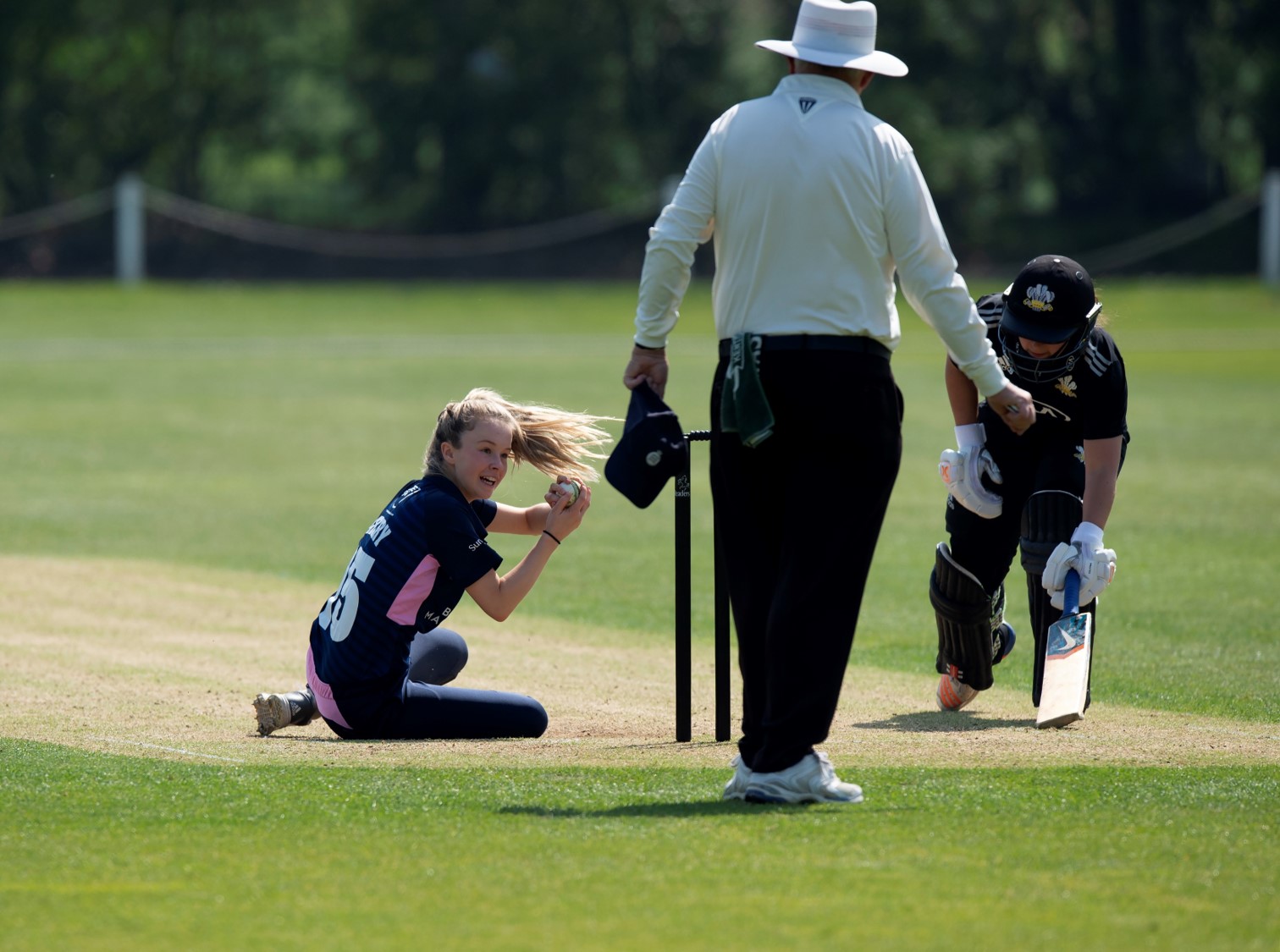 7. Bell gets rid of international star Smith at Lord's
MCC Women's Day. Middlesex v Surrey at Lord's. Bowlers' ambition. Take a wicket at Lord's ✓. In your first over✓. Of an International player✓. Lauren Bell takes the wicket of Surrey and England allrounder Bryony Smith.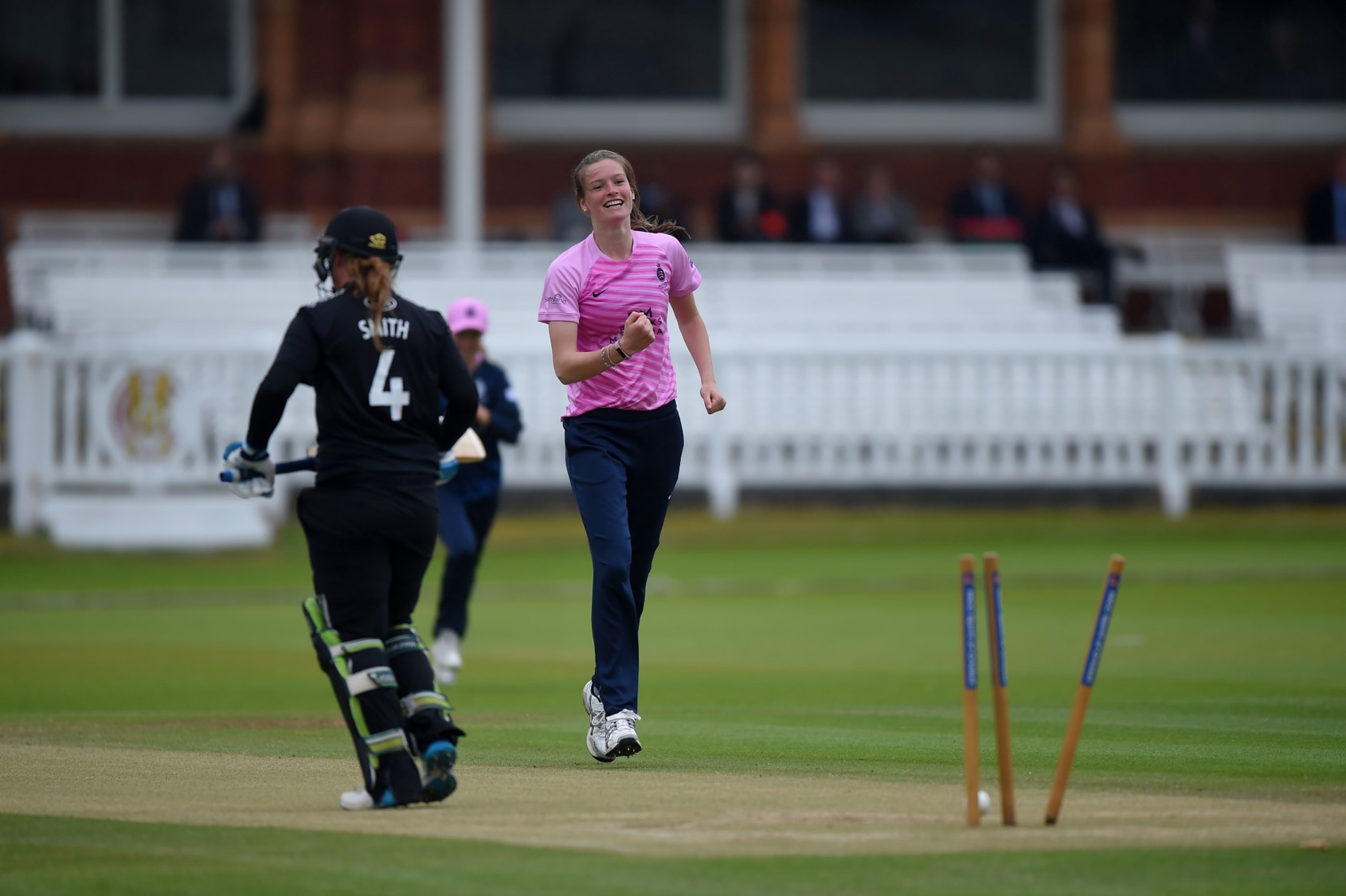 8. Another London Cup victory to celebrate at Lord's
MCC Women's Day. Middlesex v Surrey at Lord's. Middlesex retain their 100% record over Surrey in a nail-biting reduced overs encounter, claiming five wins from five matches in this annual fixture.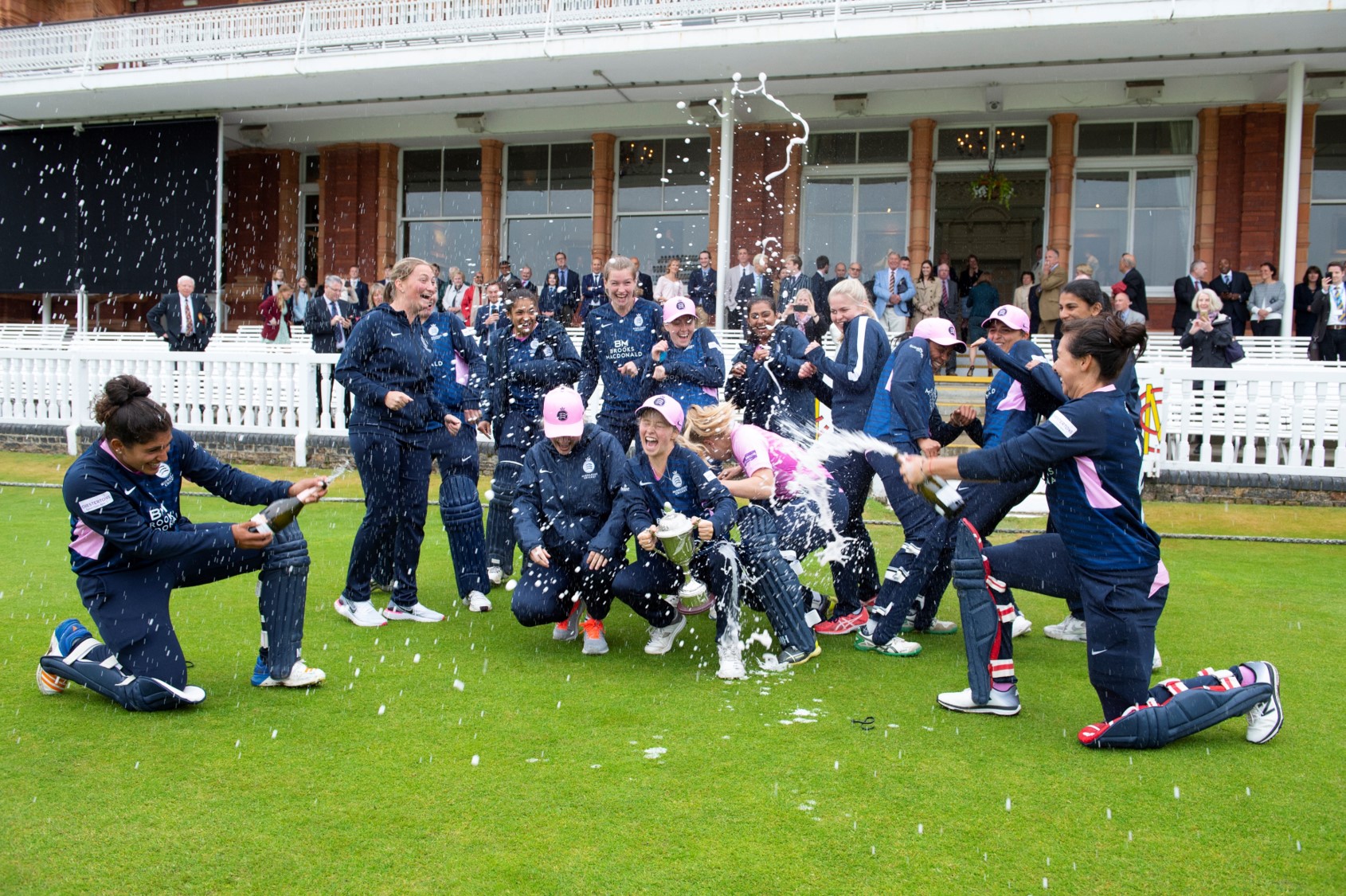 9. A rain affected press day results in a Long Room squad photo
Rain seemed to follow the Women's team around early in 2019. Seizing an opportunity, the squad moved into the pavilion for the official photo.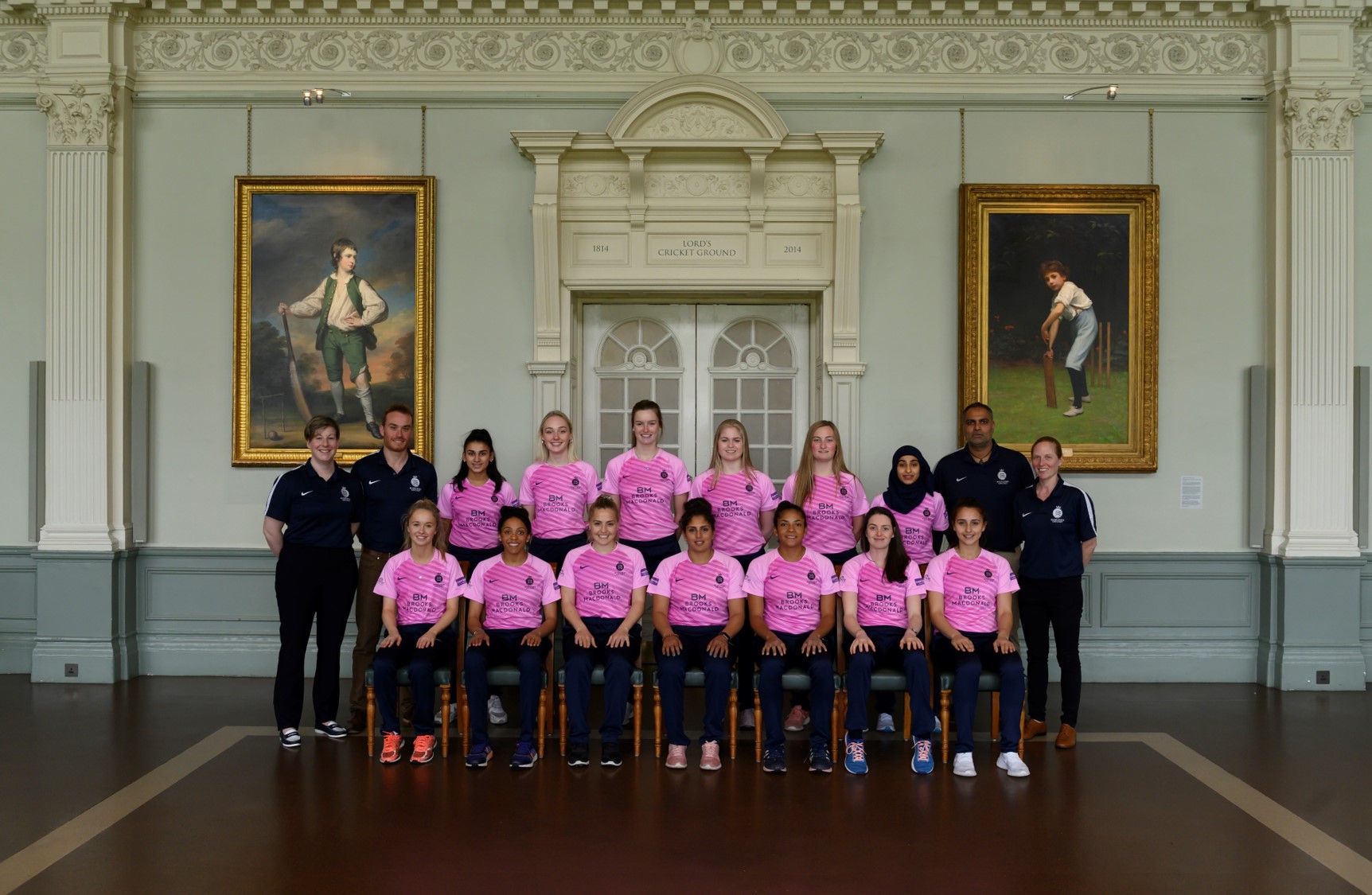 10. Cordelia Griffith cuts loose again
Women's T20. Middlesex v Sussex at Mill Hill School. Powerful and destructive opening bat, don't give Cordelia Griffith any width.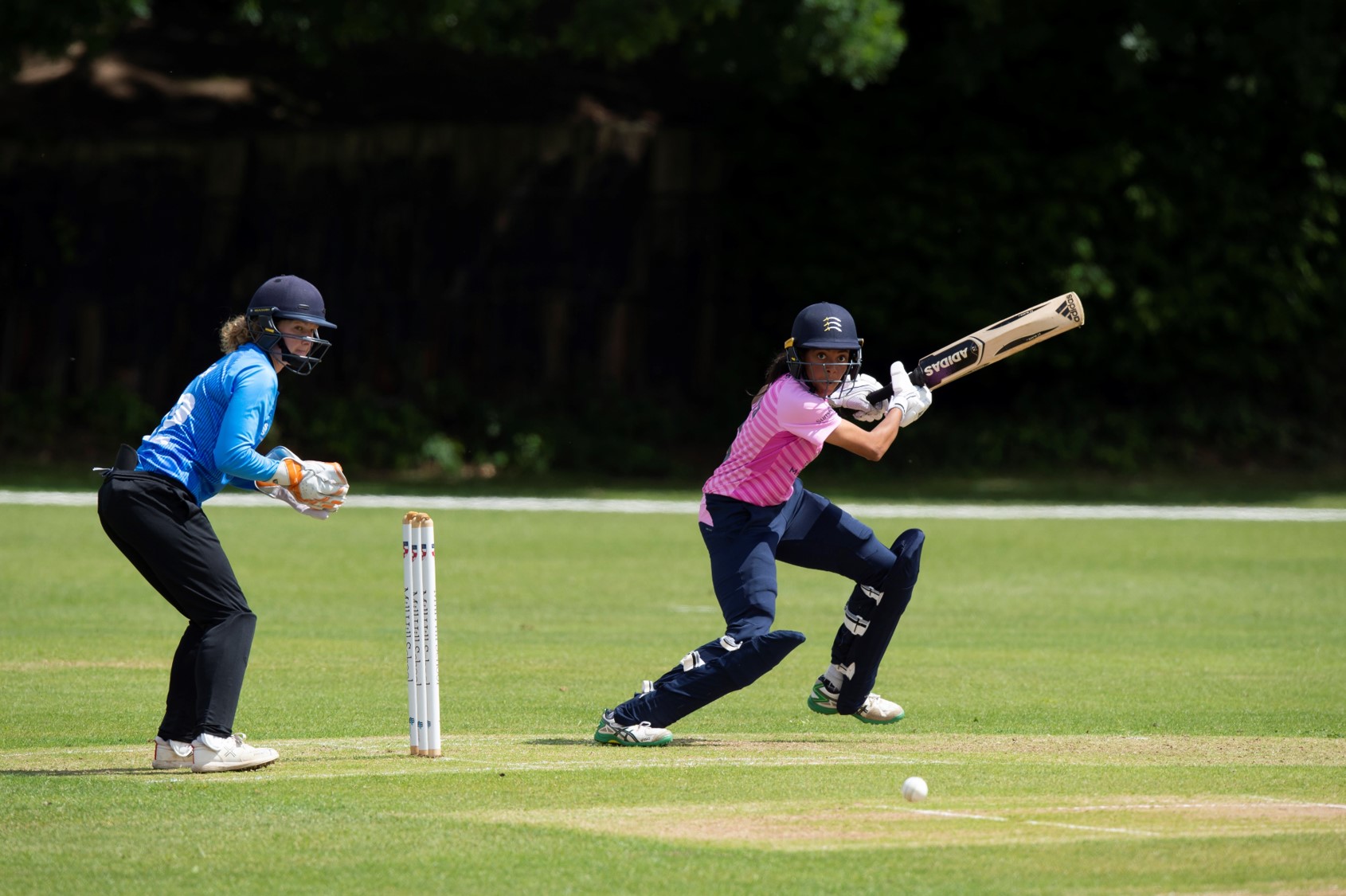 11. Katie Wolfe doing what she does best
Women's T20. Middlesex v Sussex at Mill Hill School. Katie Wolfe, Leading wicket taker for Middlesex in 2019. This one, Paige Scholfield of Sussex who is given out lbw.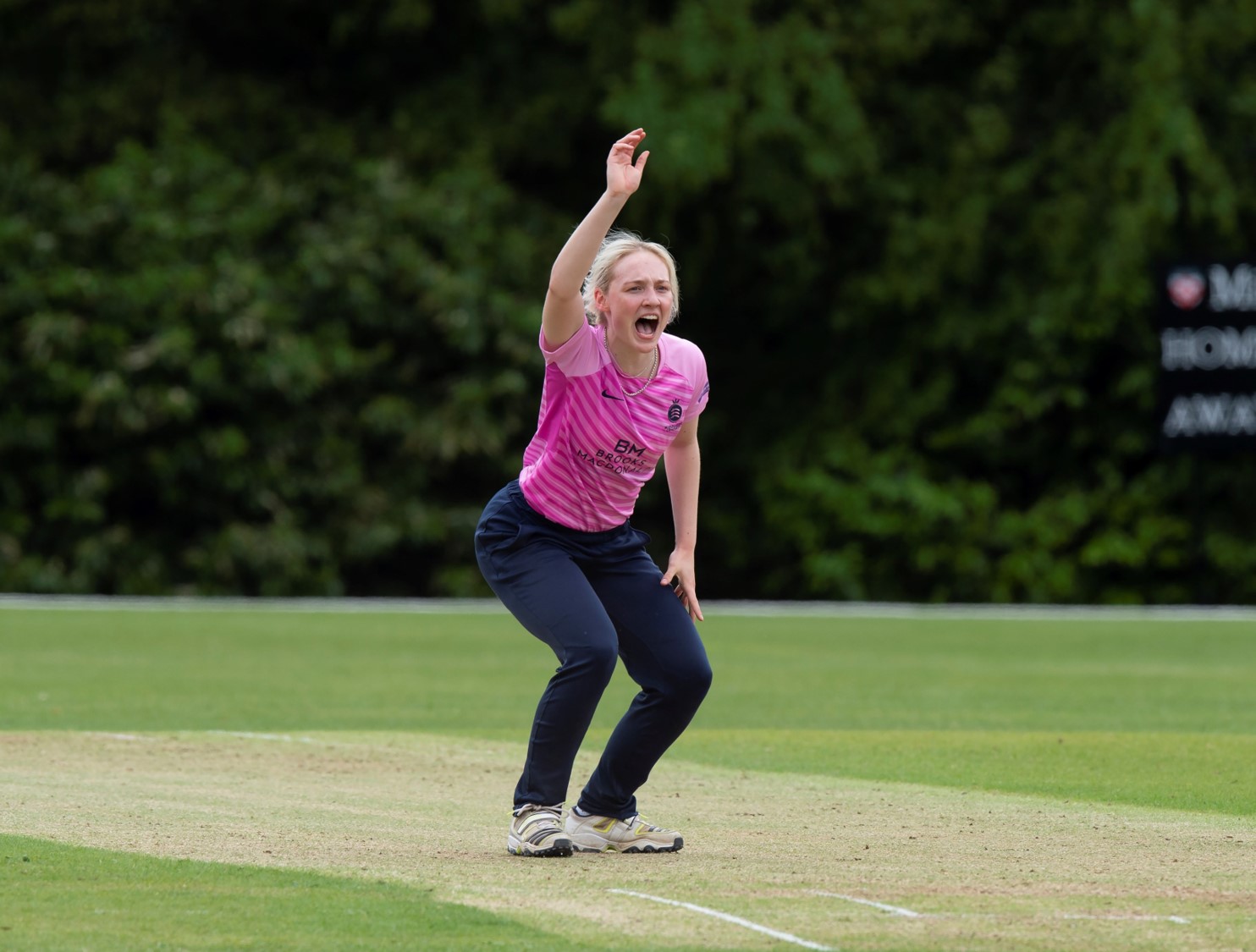 12. Fluent and stylish - Natasha Miles puts one away
Women's T20. Middlesex v Hampshire at Mill Hill School. Typically stylish batting from Natasha Miles. Works incredibly hard on her fitness. Don't take her on in a burpees competition.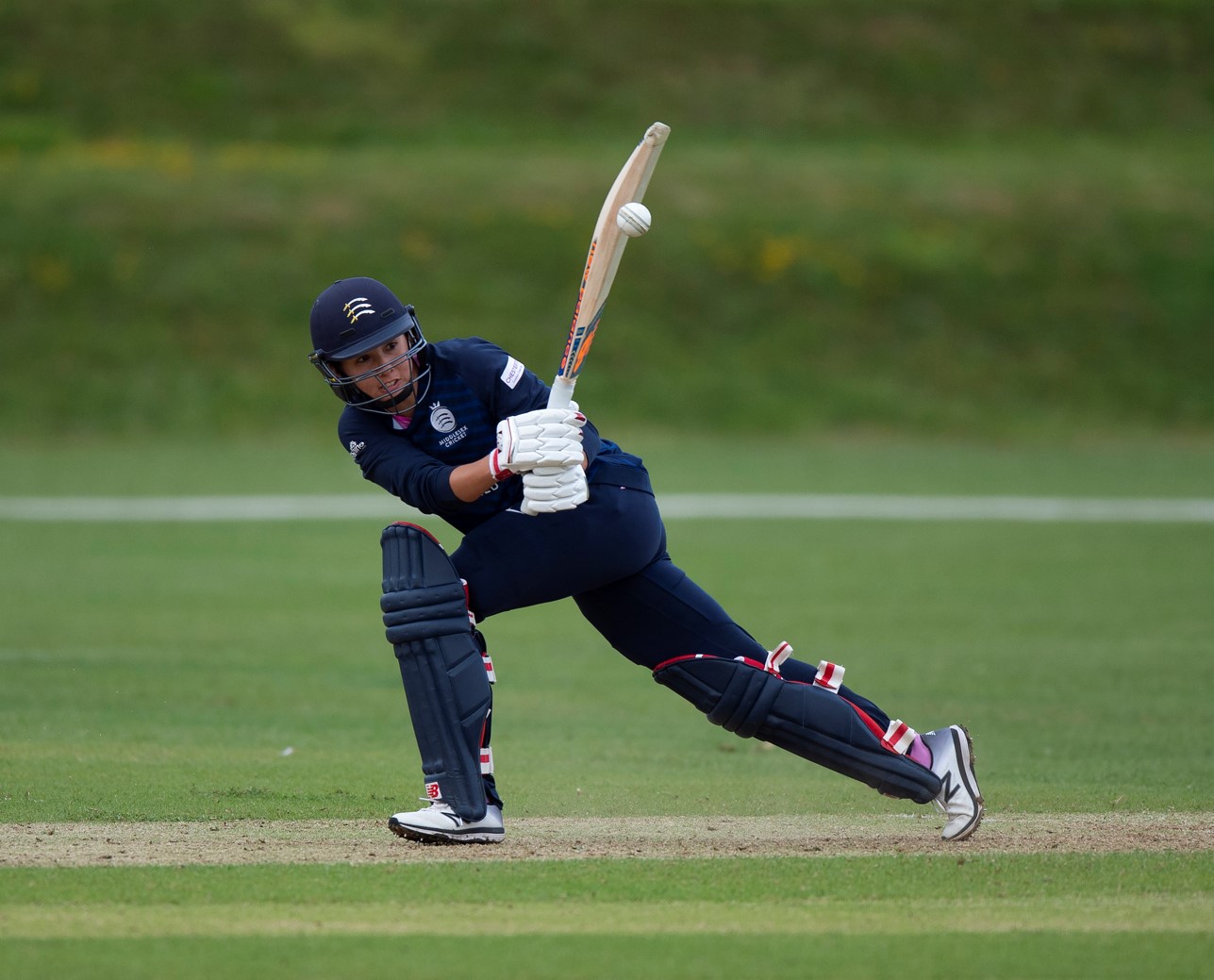 ---
BEST TWELVE MIDDLESEX DISABILITY IMAGES

1. Disability squad receive D40 trophy at Lord's
A special moment for the Middlesex Disability squad of 2018 as they are presented with their D40 trophy on the hallowed turf in front of the Pavilion at a packed Lord's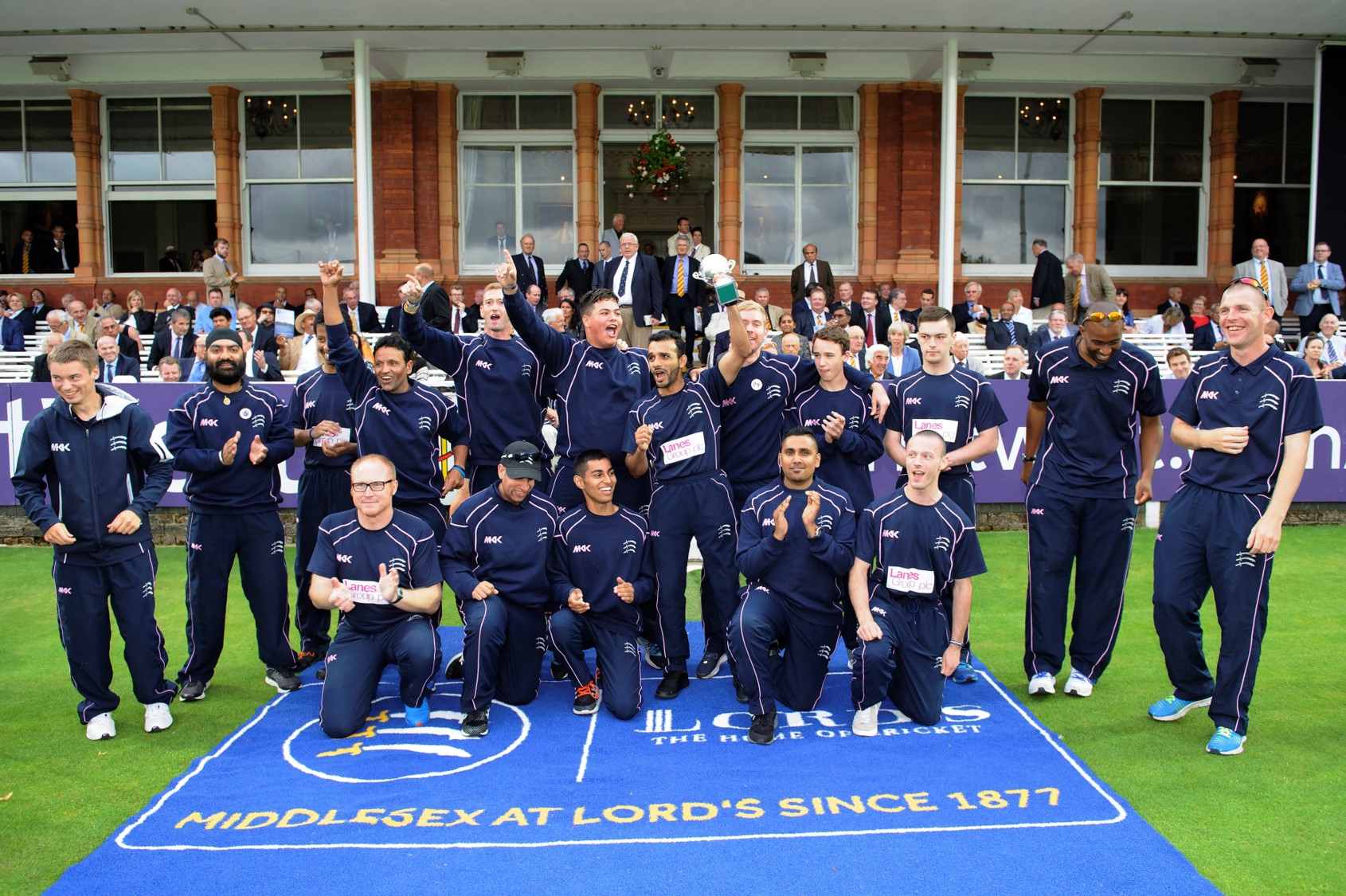 2. Another half-century on the board
Another day, another fifty. Acknowledging the applause of the crowd at the Home of Middlesex Disability Cricket, Chiswick CC.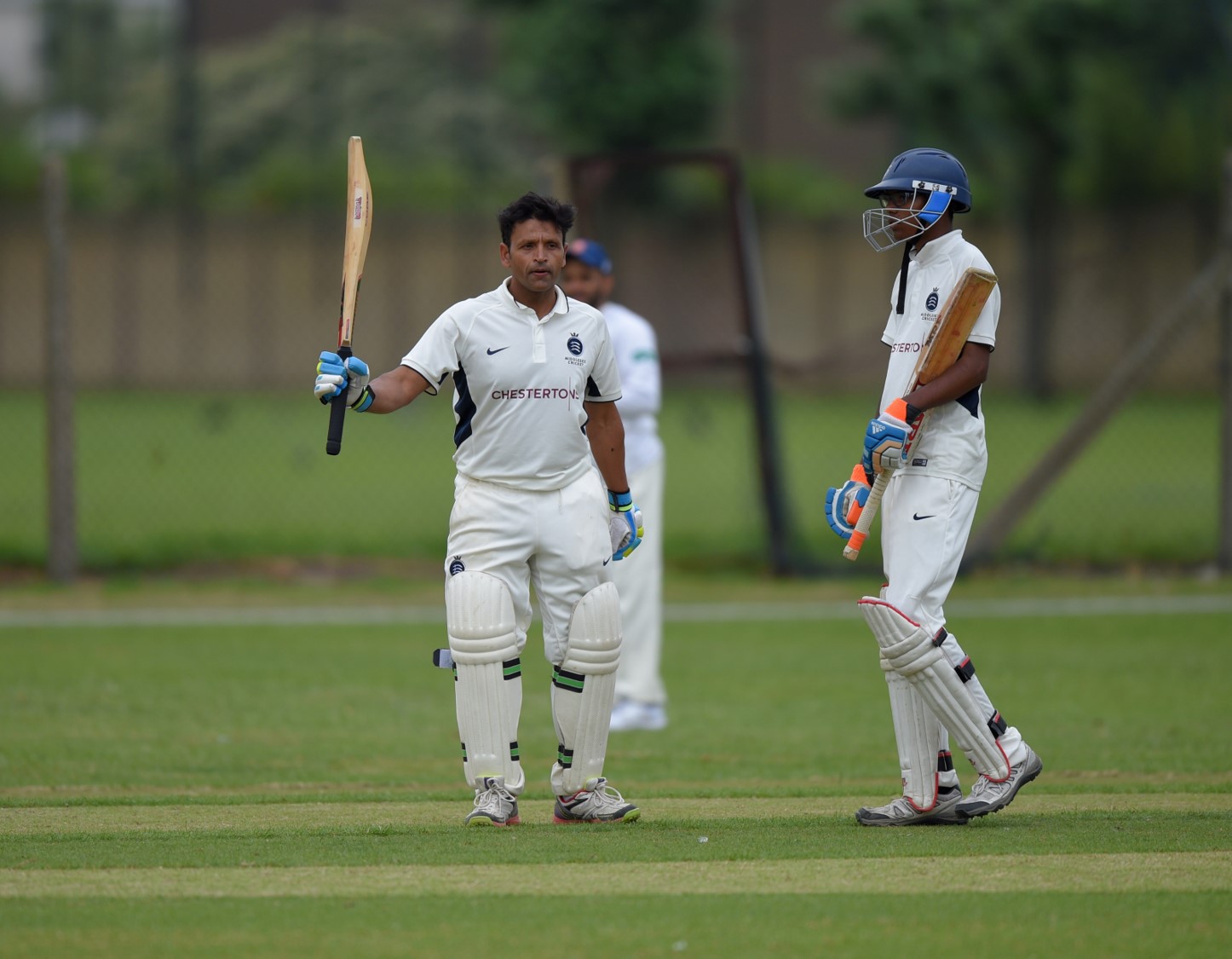 3. A special way to celebrate a wicket
That moment of sheer jubilation, when you've sent the opposition's star batsman back to the pavilion and get a deserved hug from your teammate.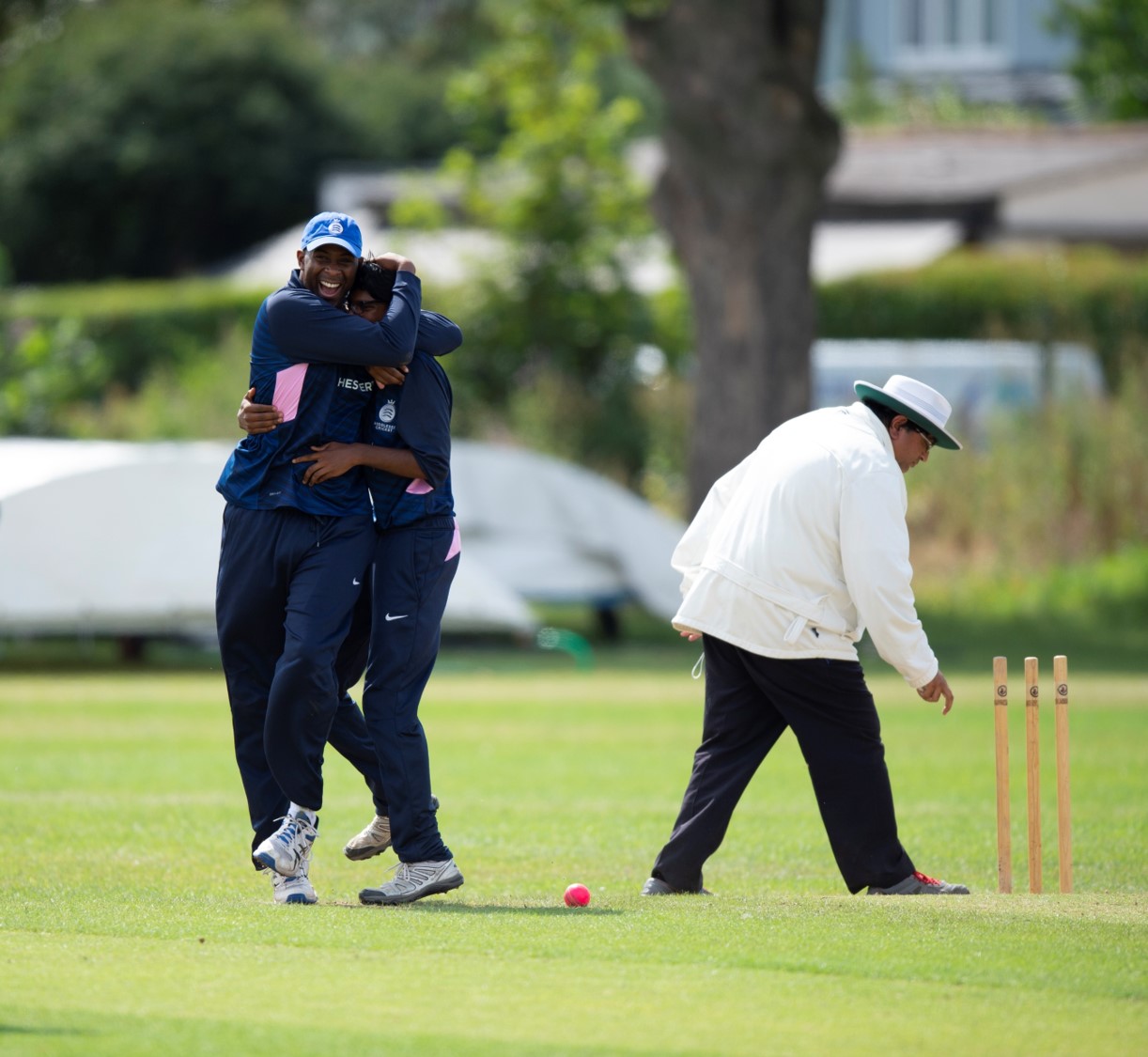 4. Fetch that
Another one despatched back past the bowler with all the flair and nonchalance of Brian Lara in his pomp!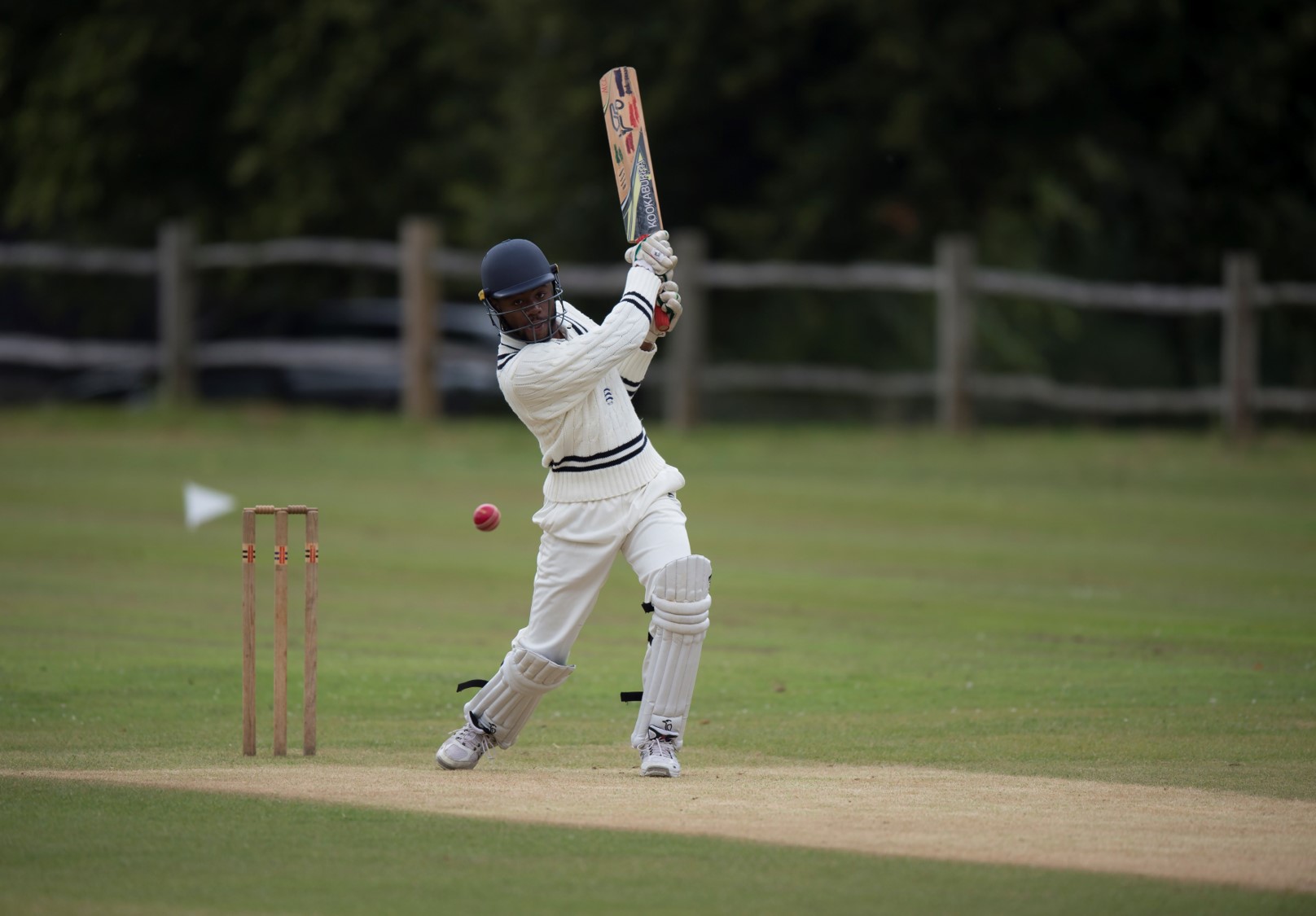 5. The 'not so gentle' wicket celebration
That moment when your reward for getting a prize wicket is getting strangled by your own keeper mid celebration!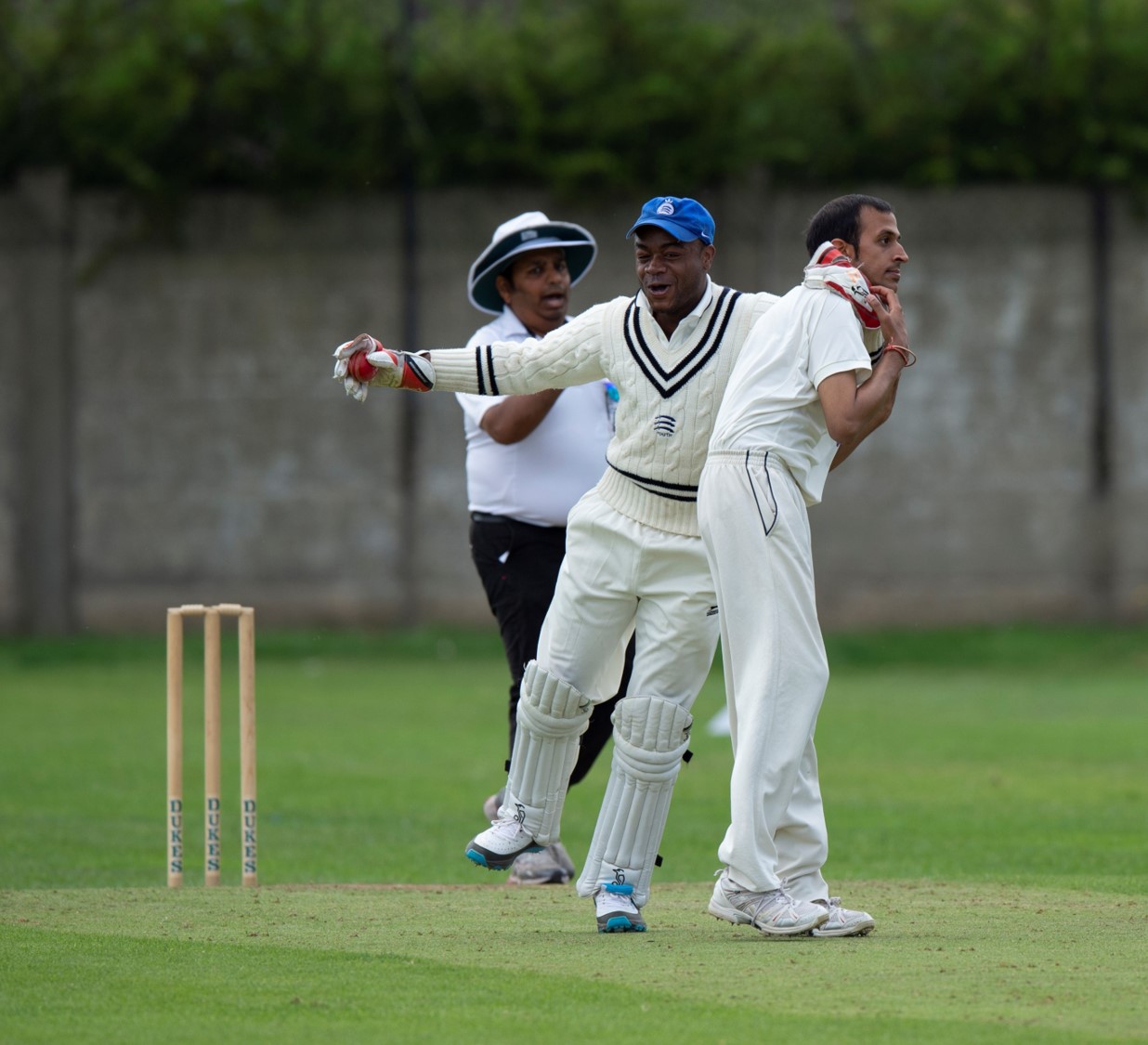 6. Passion and elation in a nutshell
The joy, emotion, and passion in this picture say it all. Cricket means everything!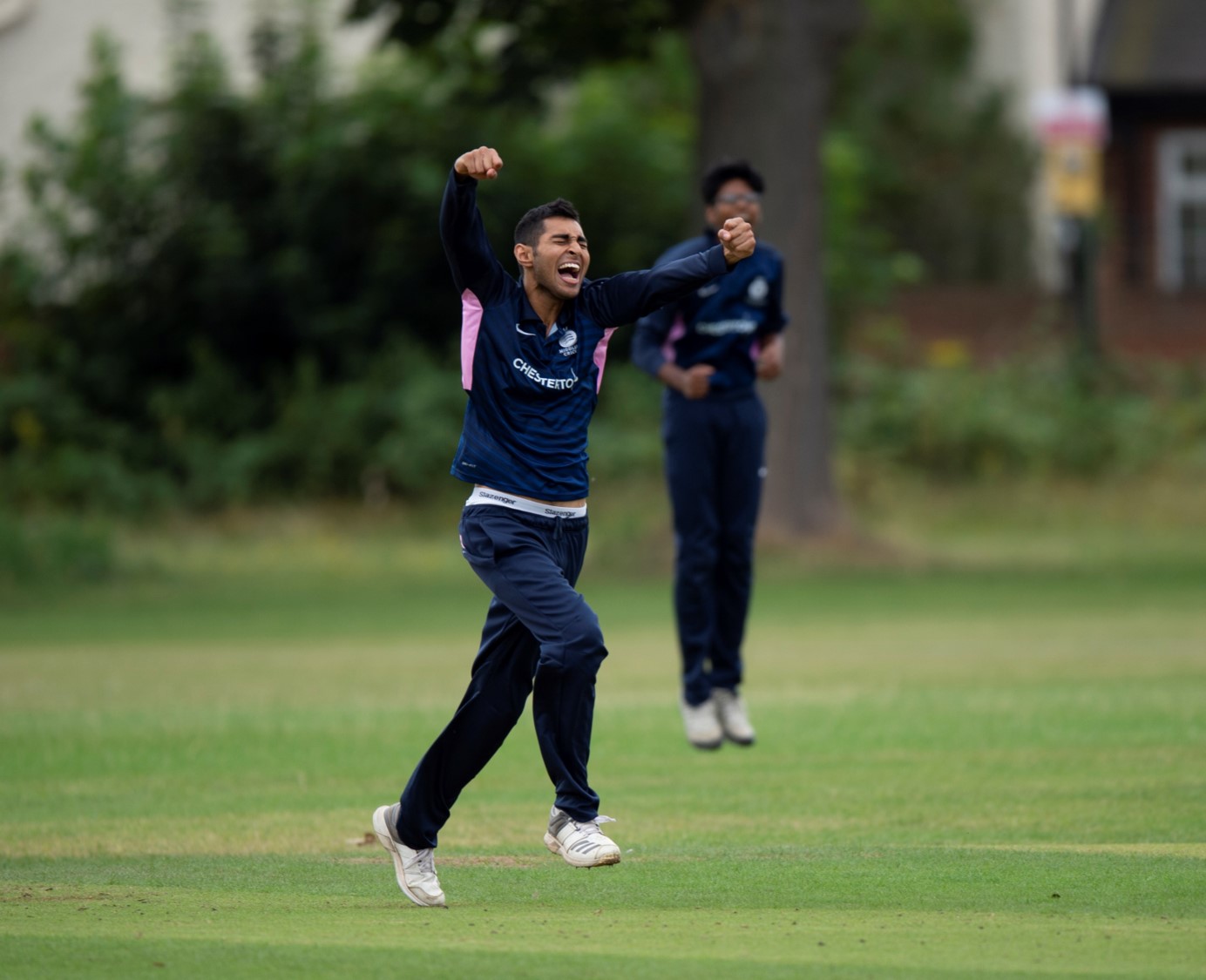 7. How to dig out a yorker - send it to the boundary!
It may not be a Karachi dustbowl, but this yorker, dug out and flick off the legs stirred up the dust on the driest of summer's days at Chiswick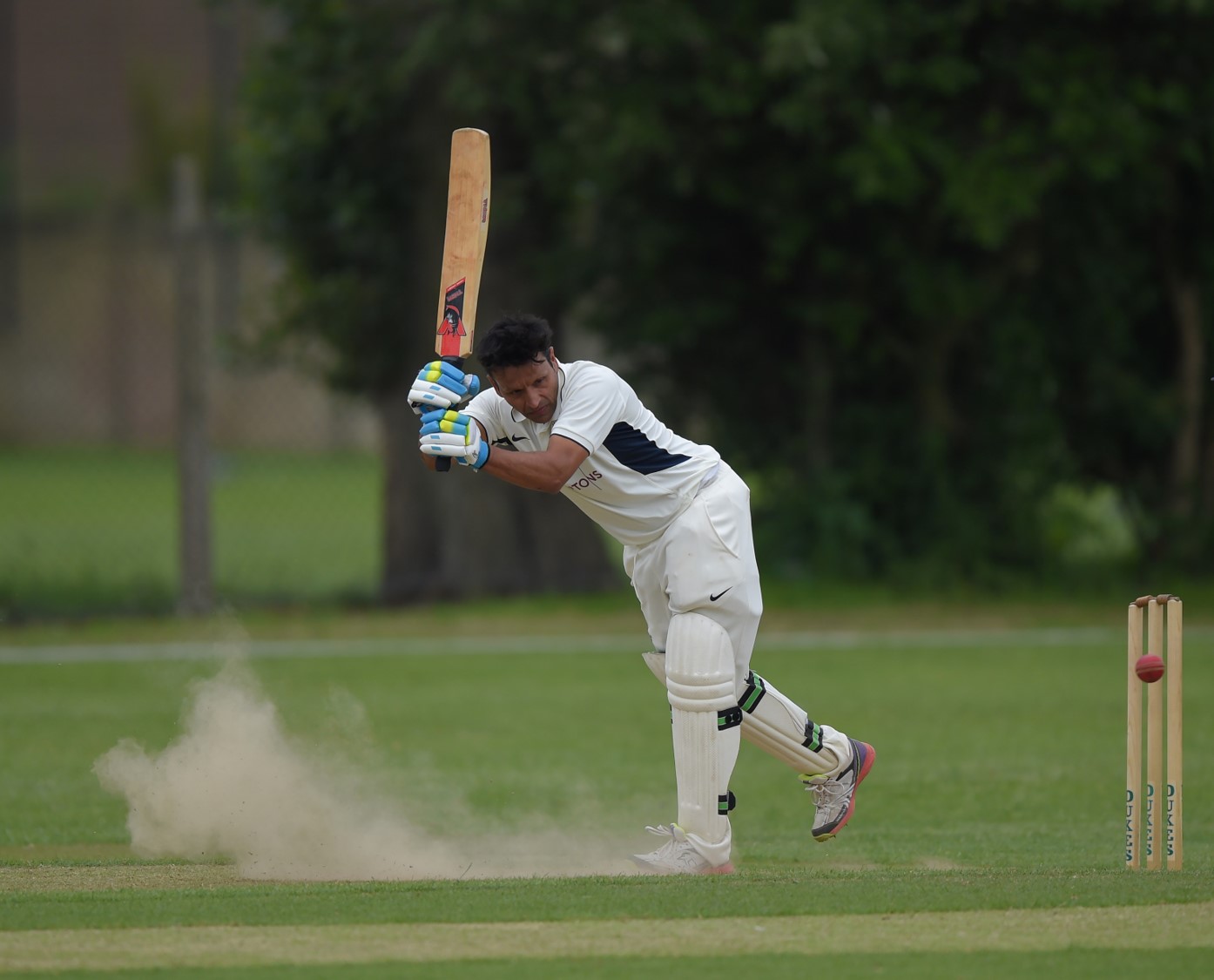 8. Safely home
That nerve-jangling full-length dive to make your ground, protecting your wicket at all costs! Made it, dust yourself off, get set to face the next ball, move on!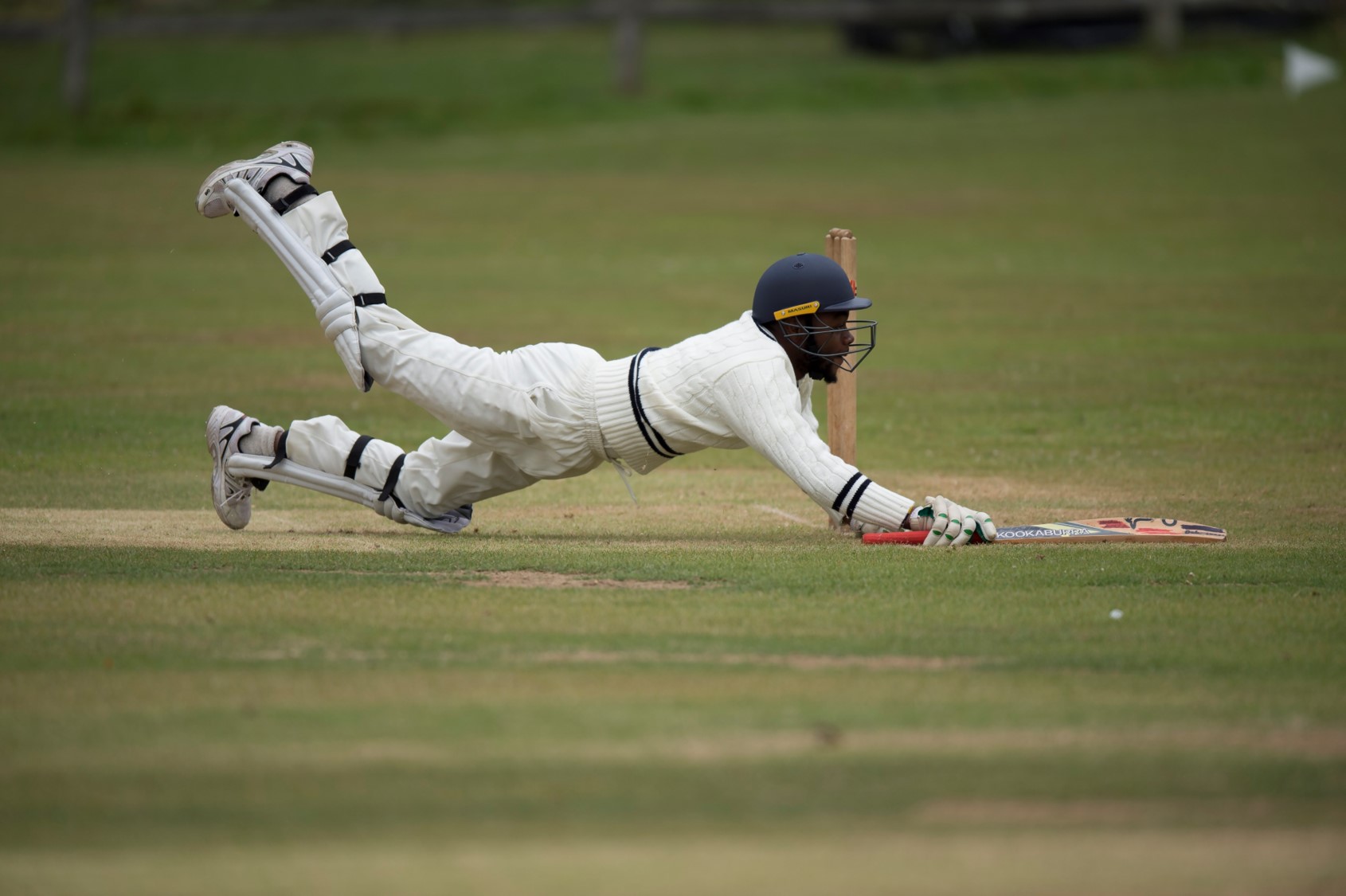 9. Another one put away to the fence
Don't bowl it there! Another one carved to the point boundary from a loose wide delivery!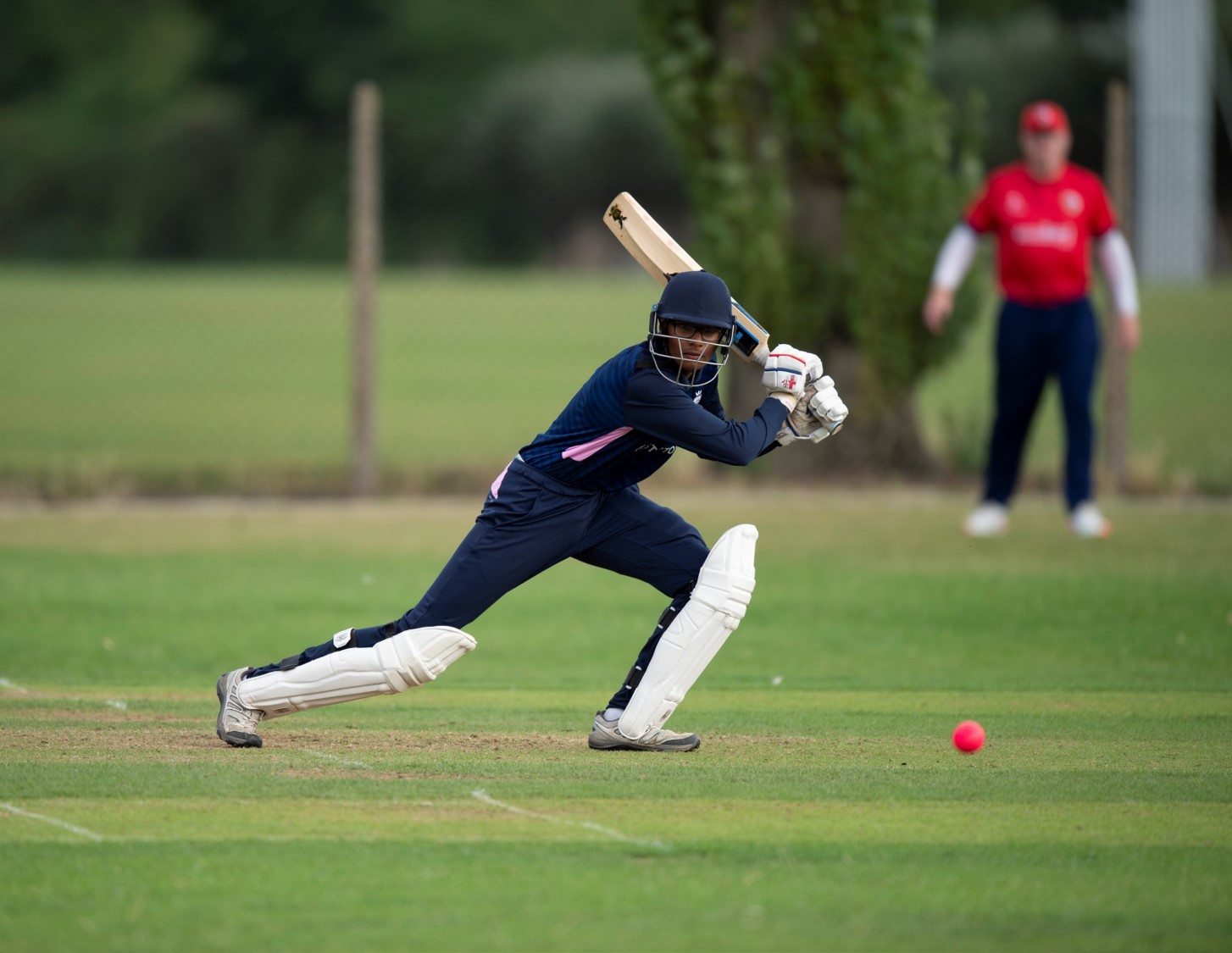 10. Appealing with everything you've got
That desperate appeal to the umpire! Pitched in line, batsman in front! Come on umpire, get your finger up!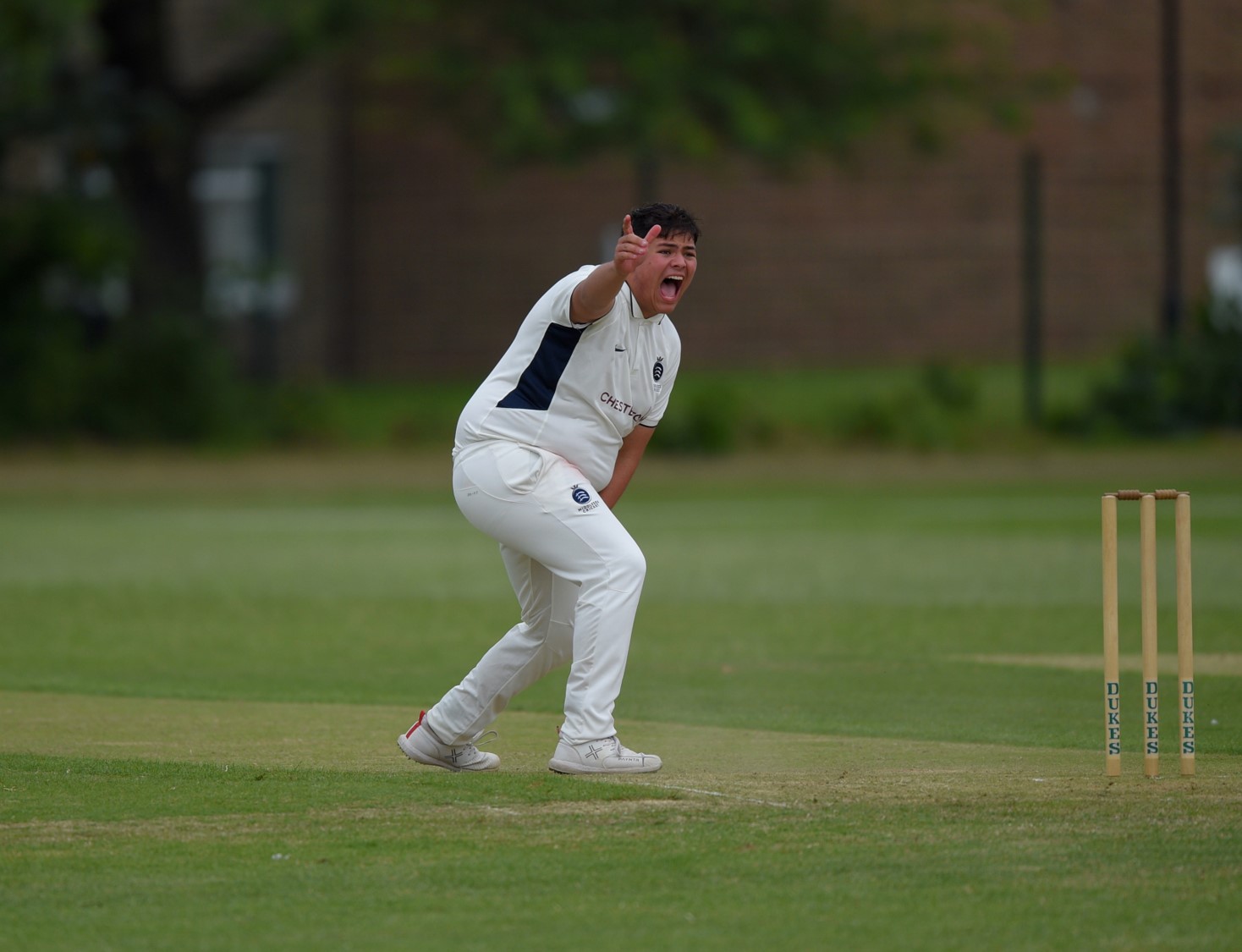 11. A proper delivery stride
Now that's what I call a delivery stride! Getting good hang-time here as another one gets sent down!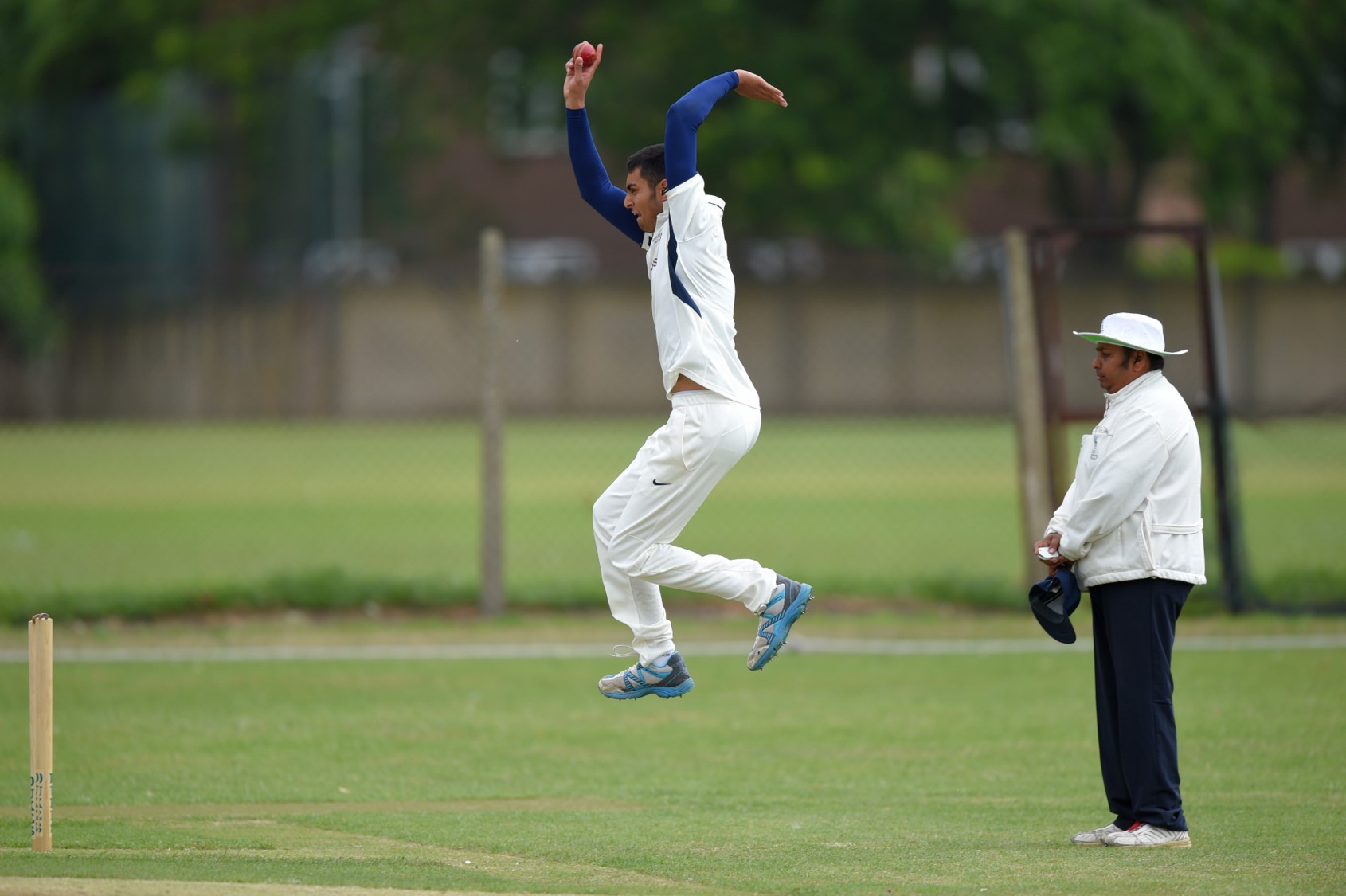 12. How to celebrate in style
An unbelievable celebration that says just how much this wicket meant! Utter passion in the bowlers' reaction here! Now that's how to celebrate another wicket!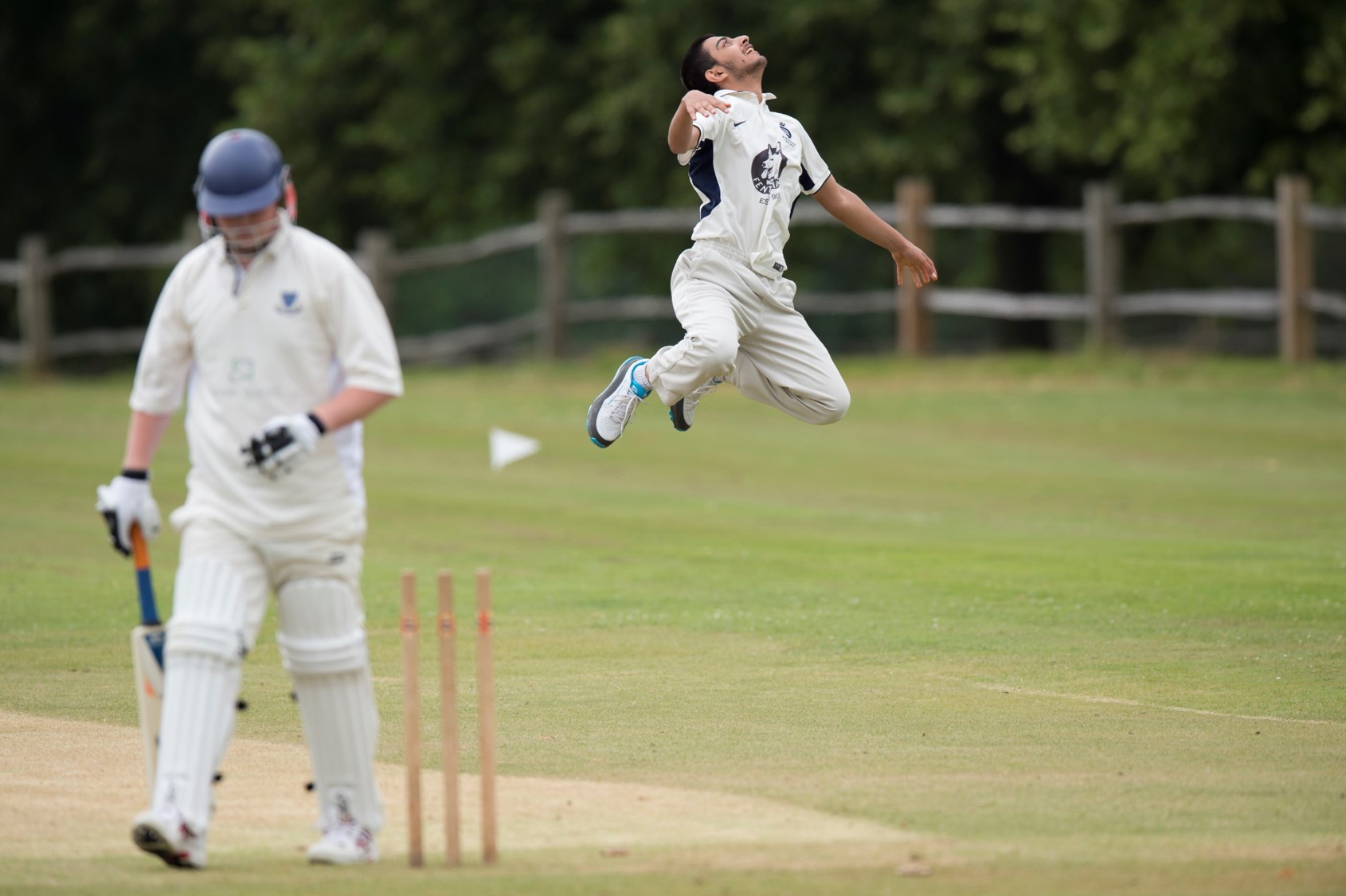 ---