THE WATFORD HUB PROVIDES CYCLES FOR MIDDLESEX WINTER TRAINING
In a break from the gym and the indoor school, and to add a new dimension to the Middlesex players' winter training programme, the squad braved the cold snap and took to two wheels today in London as they hit the road on bicycles.
An early morning meet at Lord's to saddle up was followed by a trip to Regents Park, where the players' spent the morning clocking up the miles.
Middlesex Cricket would like to pass on our thanks to Ian Daniels and everyone at the Watford Cycle Hub for providing the bikes for this morning's session and we look forward to hitting the road again in the coming weeks.
For more information on the Watford Cycle Hub, click HERE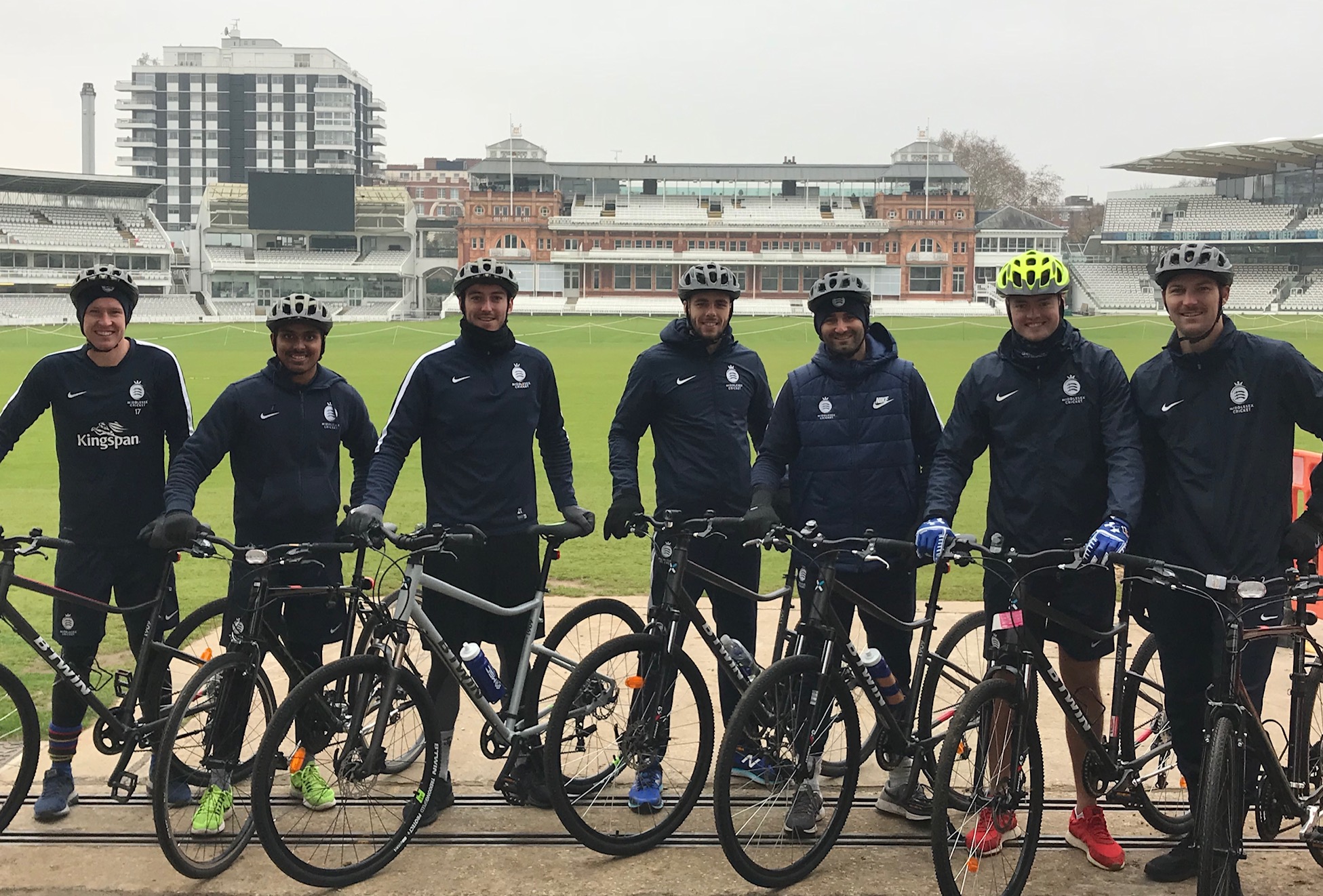 Pictured at Lord's this morning (left to right) are George Scott, Thilan Walallawita, Toby Roland-Jones, Tom Barber, Tim Murtagh, Tom Helm and Ollie Rayner.