MIDDLESEX PRESENT CEREMONIAL CAPS TO THREE LEGENDS OF YOUTH CRICKET IN MIDDLESEX IN RECOGNITION OF THEIR DECADES OF SERVICE TO THE GAME
Today, in the Lord's Long Room, during the lunch interval, Andy Wagner, Peter Lowrey and Richard Langan were awarded ceremonial Middlesex Caps, in honour and recognition of the combined seventy years of service they have given to youth cricket in Middlesex - helping the club to run representative teams in fixtures all across the country in both friendly and competitive matches.
Players from their respective teams have subsequently gone on to represent England, Middlesex and other counties with distinction, and their support has enabled many young people to fulfil their cricketing dreams.
To thank them for their service, Middlesex called upon three current members of the professional playing squad to present them with their caps, each who had played for the coaches in their earlier playing years. Ryan Higgins presented the cap to Andy Wagner, Luke Hollman to Richard Langan, and Max Holden to Peter Lowrey, with all three players saying a few words of thanks in recognition of the role that each of the coaches had played in their own career development.
From everyone at Middlesex Cricket, we thank Andy, Peter and Richard for their many years of service and support of young people and cricket in the county.

Ryan Higgins, pictured with Andy Wagner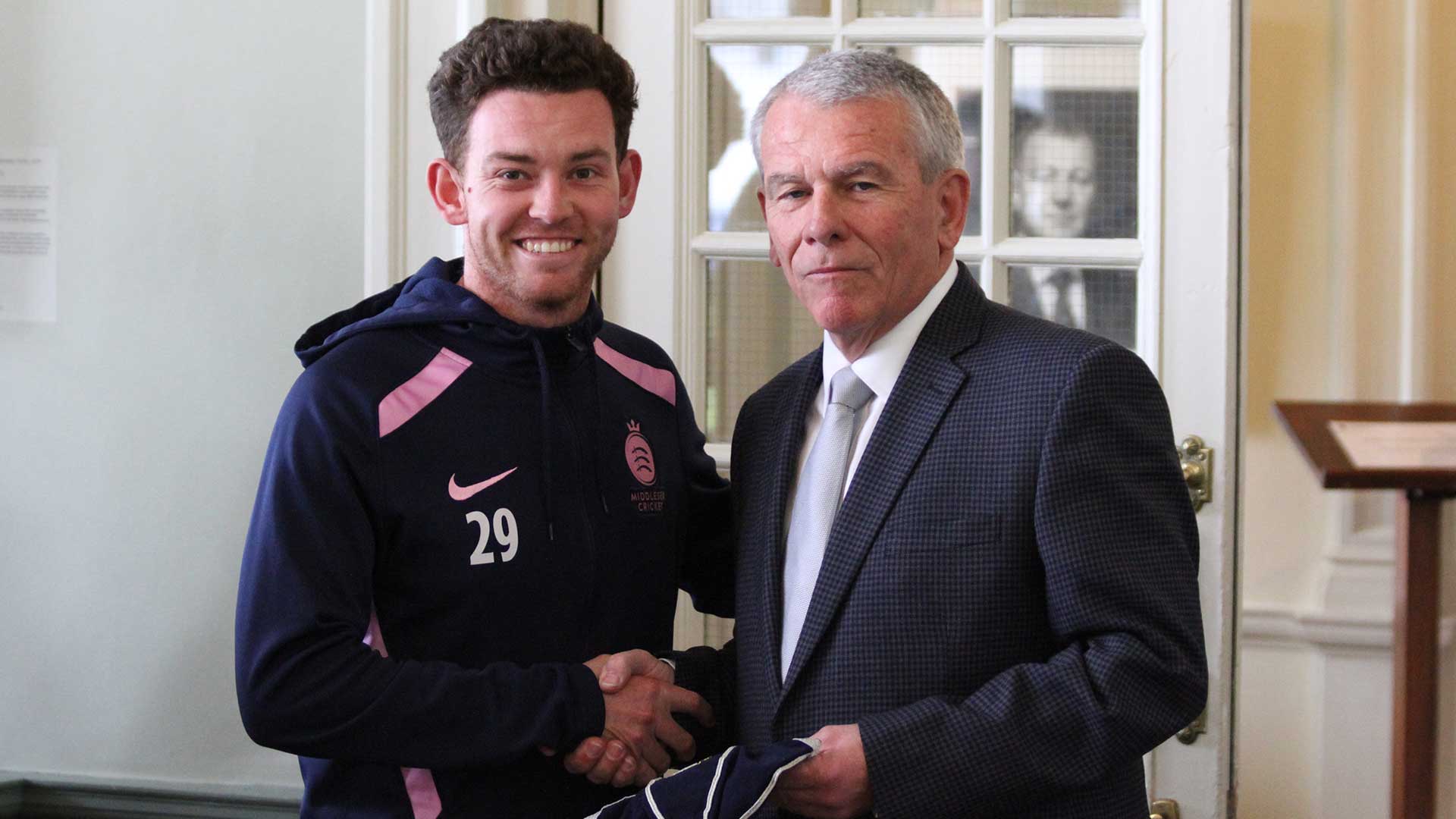 Luke Hollman, pictures with Richard Langan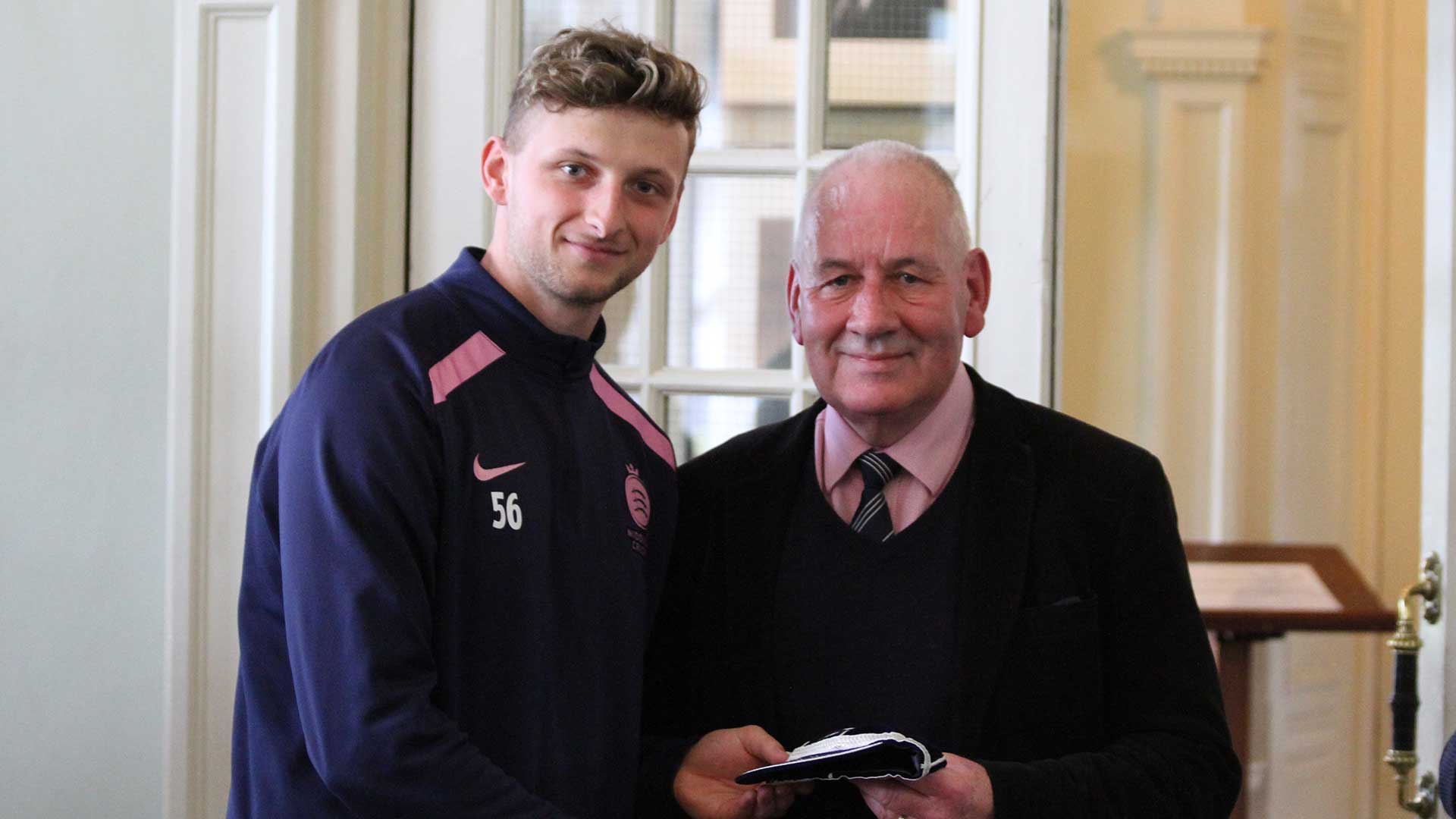 Max Holden, pictured with Peter Lowrey