MIDDLESEX BLESSED TO BE VISITED BY WORLD-RENOWNED SPIRITUAL LEADER SADHGURU
On Friday at Lord's, Middlesex Cricket were honoured and privileged to host Indian Yogi, Jagadish Vasudev, better known around the globe as Sadhguru.
The world-renowned spiritual leader was in London to promote his Save Soil campaign, and Middlesex were blessed to be asked to interview the great man - an honour that was undertaken by the Club's Director of Development, Angus Fraser.
For over an hour, Angus and Sadhguru spoke at length about Sadhguru's campaign, which is backed by the World Food Programme and the United Nations Convention to Combat Desertification and calls on policy makers around the world to unite in making soil regeneration a priority.
Sadhguru spoke passionately and with great knowledge on the subject, quoting UN statistics which say that a third of the world's soil is already degraded and that over 90% could become degraded by the year 2050. The UN's campaign against desertification states that it takes over 1,000 years to produce just a few centimetres of soil, leading to Sadhguru calling for immediate action to be taken.
The interview concluded with Sadhguru explaining to Angus the details of his incredible forthcoming motorbike challenge, which will see the 65-year-old riding for 100 consecutive days, covering over 30,000 kilometres, across Europe and Asia, to widen exposure of his global Save Soil campaign.
Before Sadhguru left Lord's, he was treated to a tour of the Lord's Pavilion, taking in the Long Room, the visitors' dressing room and the views from the upper Pavilion balcony, before finishing his visit to the Home of Cricket with a stop off in the MCC Museum, where he got up close to the 1983 World Cup trophy, then known as the Prudential Cup, which was lifted at Lord's by legendary Indian cricketer, Kapil Dev, after his side defeated the all-conquering West Indies.
After his interview with Angus, Sadhguru commented:
"It was a pleasure being with you Angus. Whether on the cricket field or on the field of life, if we are to play well, soil has to be well. Time to come together and turn thing around. Let's make it happen"
With a game so centred around the very soil we play on, these are wise words indeed. We wish Sadhguru every success in his ongoing campaign.
Our thanks go to Manish Tiwari and Kishan Devani BEM for arranging Sadhguru's visit to Middlesex Cricket and Lord's, to Sadhguru himself and all of his team, and to our friends at MCC for their hospitality in allowing us to show Sadhguru around the famous old ground.
You can learn more about Sadhguru's Save Soil campaign by visiting https://consciousplanet.org
Angus Fraser interviews Sadhguru...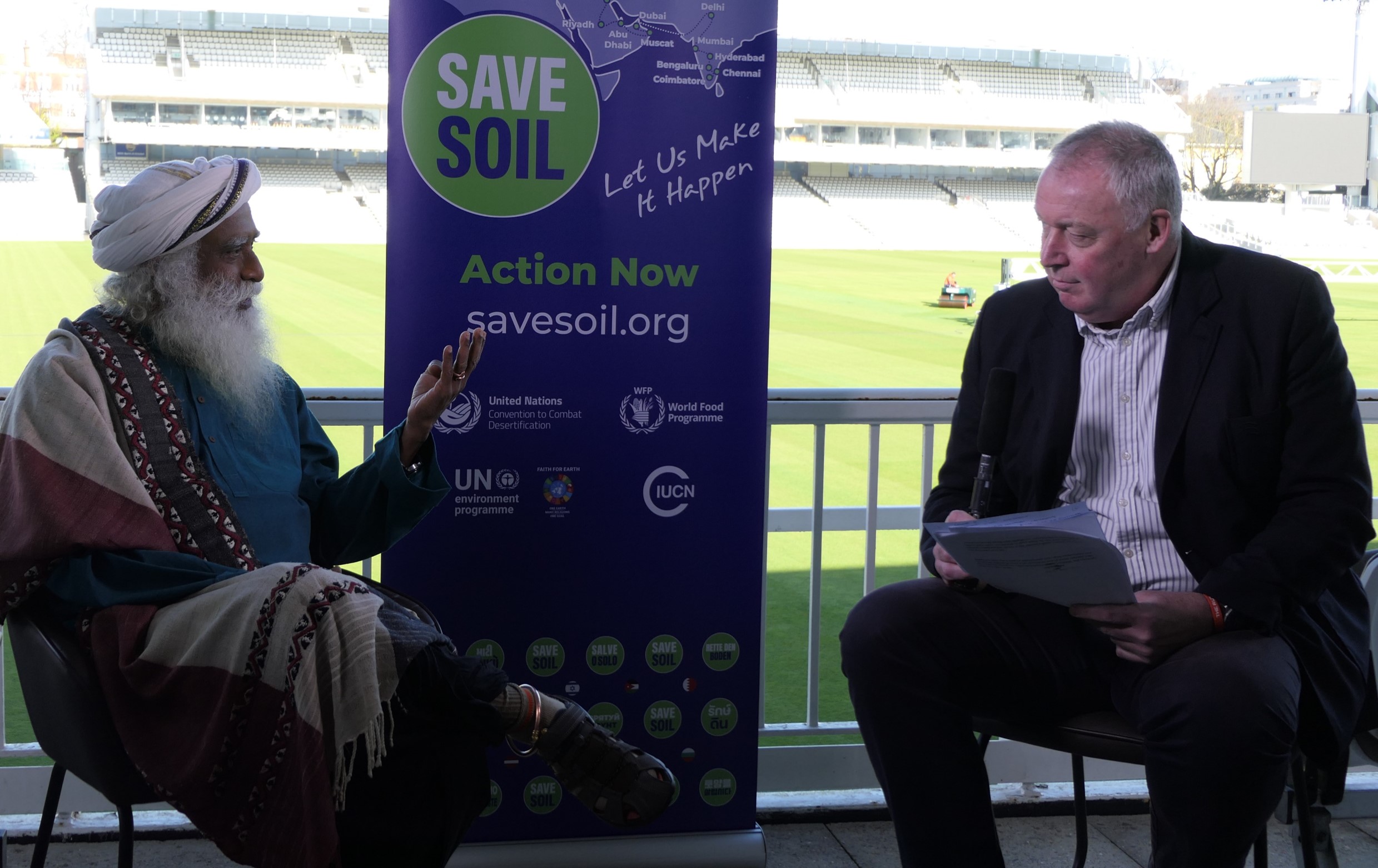 Angus Fraser & Sadhguru on the hallowed turf...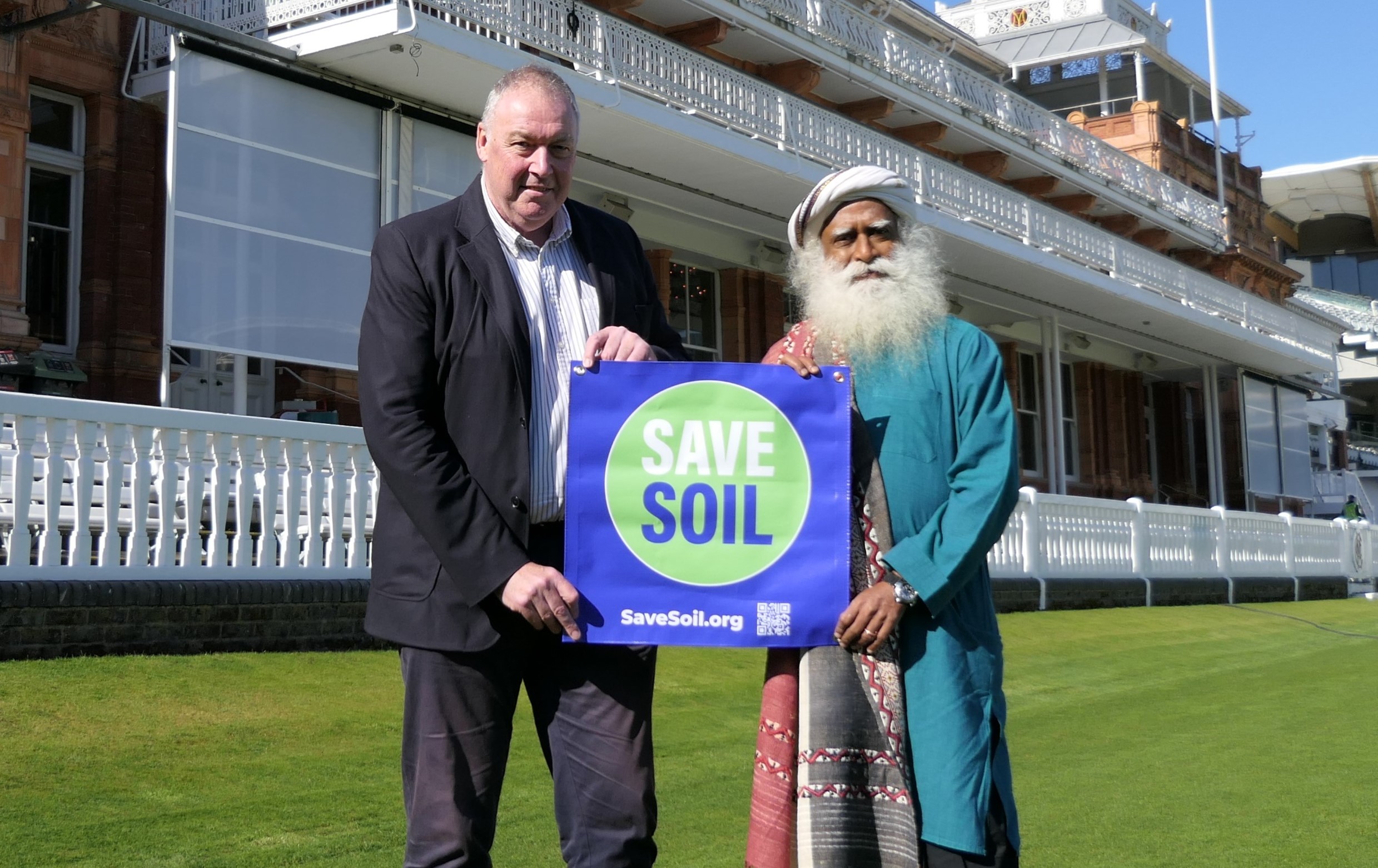 Sadhguru in Lord's Pavilion Long Room with portrait of Indian World Cup winning Captain, Kapil Dev...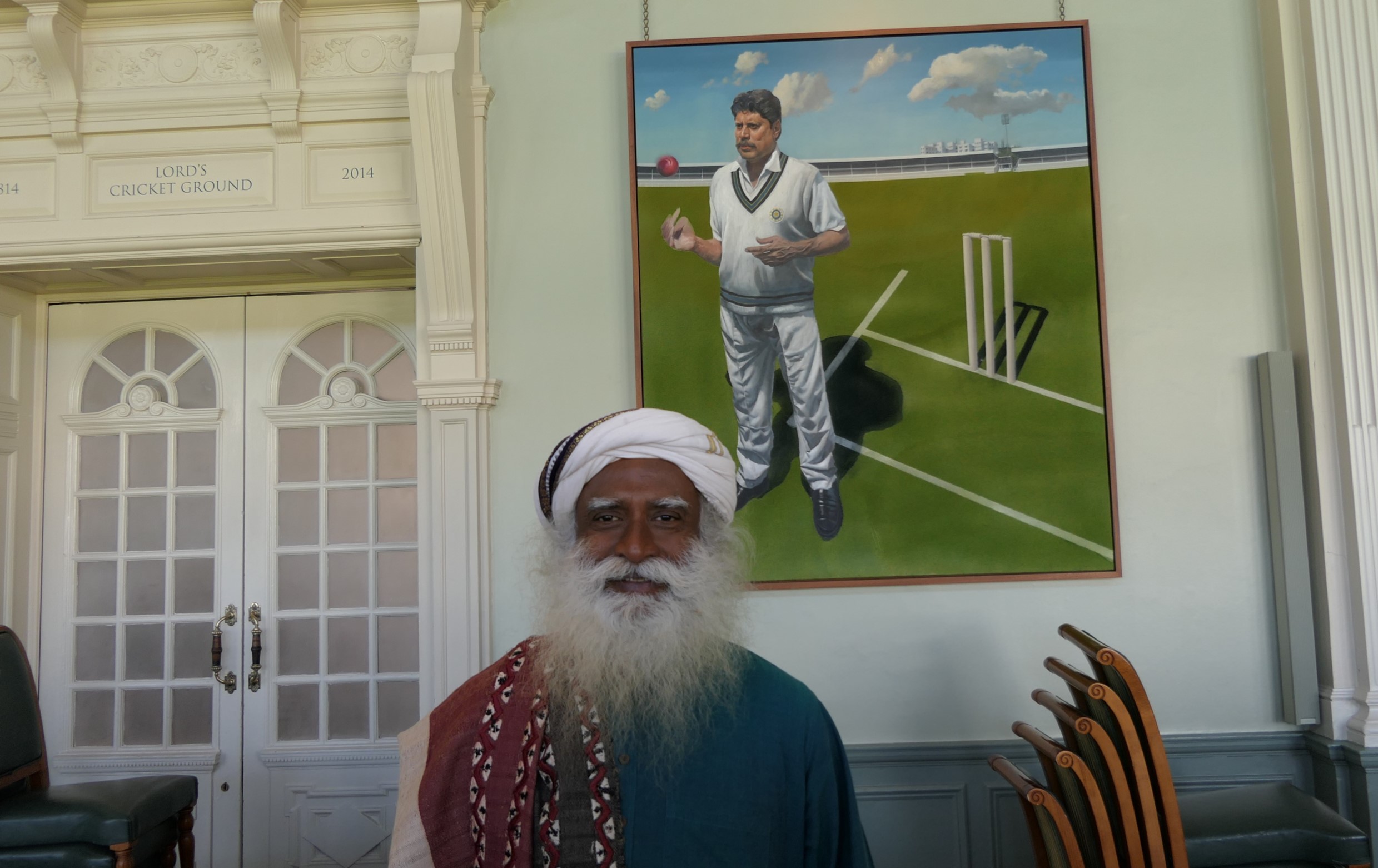 Andrew Cornish, Kishan Devani BEM, Angus Fraser, Sadhguru and Manish Tiwari on the Lord's Pavilion balcony...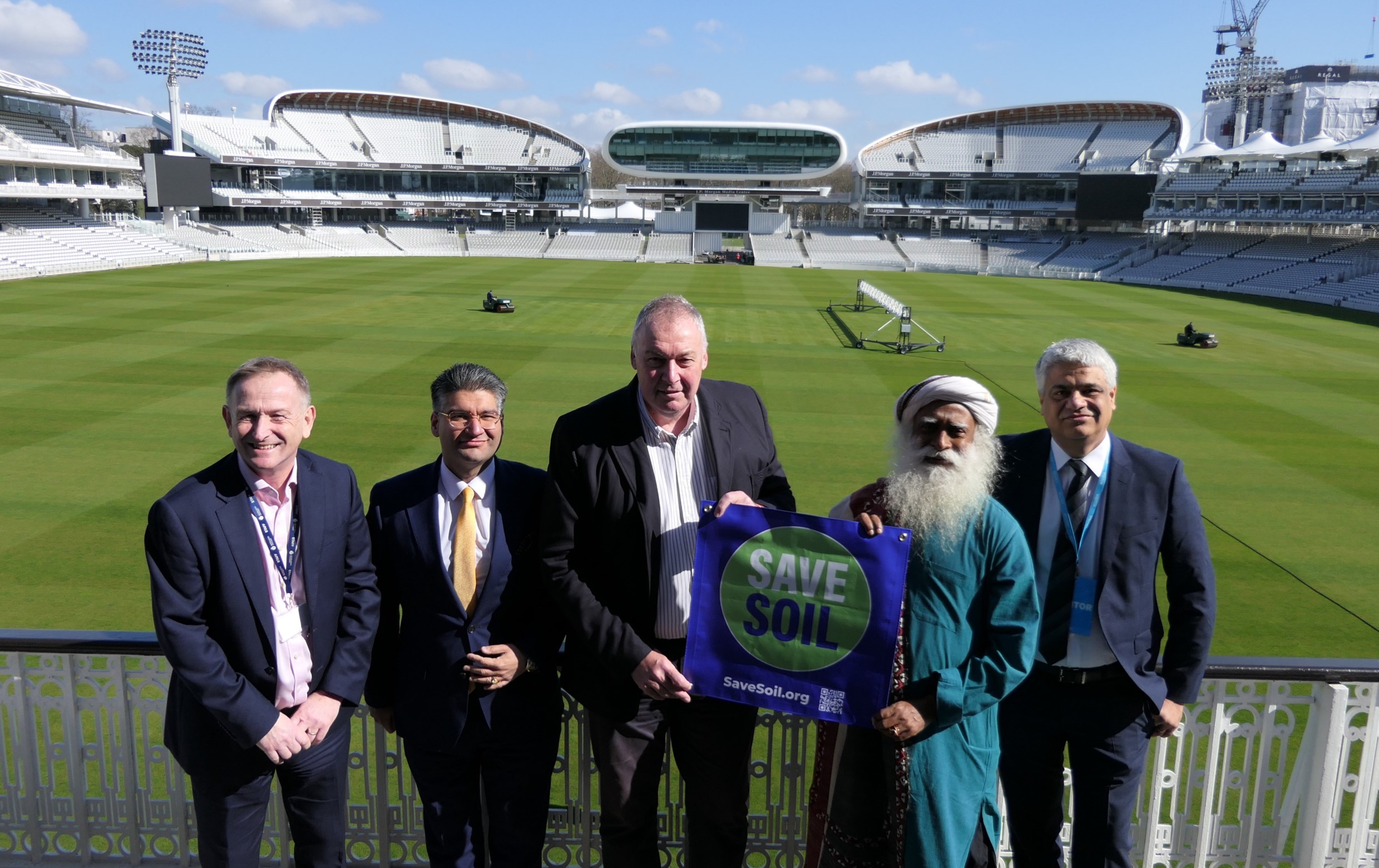 Sadhguru with the 1983 World Cup trophy...